« Obama Begging For Money This Time for his Inauguration He Begs for $1 Million Donations | Main | National Cathedral in Washington Will Begin Holding Weddings For Same-Sex Couples »
January 09, 2013
NY Gov. Andrew Cuomo Close To Announcing Sweeping New Gun Control Laws

Close To Announcing Sweeping New Gun Control Laws
Governor Working On Deal That Would Go After Assault Weapons, Magazines

YONKERS, N.Y. (CBSNewYork) — A deal to give New York one of the toughest gun control laws in the nation is being negotiated by Gov. Andrew Cuomo, who, sources said Tuesday, is hoping to announce the plan Wednesday during his State of the State speech in Albany.
Cuomo hopes to jump-start the 2013 legislative session with a big deal that could dramatically alter gun control laws across the state.
Highly placed sources told CBS 2's Marcia Kramer that Cuomo is negotiating with Assembly and Senate leaders for a package of gun control laws that would be a dramatic response to the gun violence besetting the nation, including the tragic shooting at Sandy Hook Elementary School in Newtown, Conn.
"It's a very divisive topic," Cuomo said on Wednesday. "There's a lot of energy on both sides. Some people are vehemently against' some people think we're out of our minds for not passing it."
Sources told Kramer the governor and lawmakers are negotiating furiously in the hope that Cuomo can announce a deal during his speech Wednesday.

Sources said the package is expected to include:
* New restrictions on assault weapons
* Stiffer penalties for using a gun to commit a crime
* New limits on the number of bullets in a gun magazine
"Gun control is highly political, politically contentious situation. It is polarizing," Cuomo said.
In Westchester County, where Mamaroneck's Hommocks Middle School was under lockdown last week amid reports a gunman tried to enter the school, the need for gun control is on the minds of many.
"There's just too many incidents that are happening that you think could be avoided if there were stronger regulations about it," one mother from Larchmont said, adding when asked if her children's safety is her motivation, "Absolutely, I mean you can't even send them to school now. Now my kids have police in front of their school. I mean you wonder how far it's going to go."
"I think it's necessary with everything that's happening," Mamaroneck resident Gail Nubile added. "With the recent things that have been going on it does make you think that things to be happening, so you have to be extra cautious."

Cuomo's move comes as Mayor Michael Bloomberg's Mayors Against Gun Violence released a new commercial to push for federal action. It features Roxanna Green, the mother of Christina Taylor-Green, who was killed two years ago Tuesday in the Tucson, Ariz., massacre.
"How many more children must die before Washington does something to end our gun violence problem?" Roxanna Green says during the ad.
It would be quite a coup for Cuomo, a potential 2016 presidential candidate, to show progress on gun control while Washington dithers.
Late Tuesday night a Cuomo spokesman said the sides still had not reached an agreement, but sources told CBS 2′s Kramer there is talk of keeping the Legislature in session for the rest of the week to make sure a deal gets done.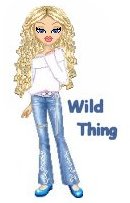 Wild Thing's comment......................

Too bad the democrats don't work as hard at following and honoring our Constitution as they do at attacking it and doing things to take freedoms away.
Posted by Wild Thing at January 9, 2013 01:55 AM
---
Comments
Criminals will love it. Gun control makes their profession safer.
Posted by: TomR, armed in Texas at January 9, 2013 02:58 PM
---
N.Y. Gov. "Andrew the Pious" Cuomo's speech sounded like the launch of his 2016 DNC Presidential Campaign. He praises N.Y. as the Progressive leader of the U.S.A. Chicago mayor Rahm "I remind myself as Al Pacino as Michael Corleone" Emanuel made a similar boast about "the Chicago Way" a little while ago. HILLARY!, Rahm Corleone, Andrew the Pious...what choices for 2016!!!
Posted by: Willy at January 10, 2013 03:34 PM
---