« Today Tyrant and Dictator Obama to announce most expansive gun-control agenda in generations | Main | Marco Rubio: "President Doesn't Have the Guts To Admit He Doesn't Believe in 2nd Amendment" »
January 17, 2013
Manly DHS Janet Napolitano to 'EXPAND and Formalize Coordination' on Gun Control Efforts

DHS to 'Expand and Formalize Coordination' on Gun Control Efforts

Janet Napolitano, head of the Department of Homeland Security, released a statement Wednesday saying she is "proud to support" the Obama administration's efforts to "combat gun violence in our country." Here's more from Napolitano's statement:

In the aftermath of the tragic Newtown shooting, the Department of Homeland Security (DHS), together with the Department of Justice (DOJ), and the FBI have worked to identify measures that could be taken to reduce the risk of mass casualty shootings. In the coming days, DHS will expand and formalize coordination of ongoing efforts intended to prevent future mass casualty shootings, improve preparedness, and to strengthen security and resilience in schools and other potential targets. DHS will work with partners at all levels of government, to address five critical areas intended to reduce the risk of mass casualty shootings in the United States: Prevention, Protection, Response, Education, and Research/Evaluation. DHS will also work with law enforcement to refresh, expand and prioritize the implementation of nationwide public awareness efforts such as the "If You See Something, Say Something™" campaign. This is a critical issue that requires immediate attention and I look forward to supporting the President and this Administration as we move ahead.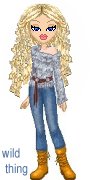 Wild Thing's comment...................
The left love their power, they feed on it, breath from it, even if they use it against we the people.
Posted by Wild Thing at January 17, 2013 12:44 AM
---
Comments
Remember the vast quantities of ammo acquired by various divisions of the Executive Branch? Now we are going to have hoards of armed federal bureaucrats dressed in business suits/pantsuits empowered to bust down our doors in search of unregistered firearms with magazines that hold too many rounds-or whatever. Also, we are being encouraged to snitch on our neighbors. Please restudy the history of the past 100 years. We are becoming the kind of country that we were taught to dispise not that long ago...
Posted by: Willy at January 17, 2013 02:02 PM
---