« 8,332,000 Americans Dropped Out Of The Workforce During Obama's First Term | Main | Obama Throws Out Marine Legend General James Mattis The Head Of Central Command »
January 21, 2013
Love this!!!! Utah Business Owner Fires Two Liberal Employees To Cover Cost Of Obamacare
Utah Business Owner Fires Two Liberal Employees To Cover Cost Of Obamacare
The head of a Utah forensics company says it's only fair that two liberal employees were let go because liberal policies are costing his business.
A Utah business owner says he fired two employees in large part because they supported President Barack Obama.
"They were Obama supporters. We just knew they were," Terry Lee, owner of Terry Lee Forensics, a Cedar City, Utah, digital forensics company, told The Salt Lake Tribune on Thursday.
Lee first mentioned the firings in the comments section of another story in the Tribune about a Vernal, Utah, smoothie shop owner charging "liberals" a higher price than "conservatives" for drinks. That shop owner said "liberal programs" are costing his business more, so it's only fair that left-leaning customers should pay more.
According to the Tribune, Lee showed his support for the tactic by writing:
"Love it. We had to let two employees go to cover new Obongocare [sic] costs and increased taxes. Found two Obongo supporters and gave them the news yesterday. They wanted the idiot in the Whitehouse [sic], they reap the benefits."
The comment was later deleted by the author.
Lee did not return a telephone call from MSN News on Friday to expound on the comment.
Contacted by the Tribune Thursday, Lee said he picked the two employees in large part on the basis of their politics, according to the newspaper. But he added that there were other issues as well, which he didn't detail, and said the two workers "were not top performers."
He said that he didn't think the firings were illegal. "Is your political affiliation protected?" he was quoted as saying. "I don't believe it is, but I don't know."
Utah law says private employment in the state is generally "at will." That means a private employer can fire a worker without cause and without notice.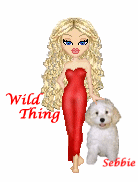 Wild Thing's comment...............
More people should do this, the hell with the obama voters they deserve to be punished and this is a great way to let them know who is to blame.
Posted by Wild Thing at January 21, 2013 01:50 AM
---
Comments
I bet you the IRS goes after him or his business.
Posted by: BobF at January 21, 2013 09:39 PM
---