« LMAO....Gun parts store registers SenatorFeinstein.com, uses it to promote gun rights | Main | Rush: 'In A Sane World Pelosi Would Be Institutionalized, She Would Be Wearing A White Straight Jacket' »
January 12, 2013
Harry Reid To Obama: Screw Congress, Raise Debt Ceiling Yourself

Reid To Obama: Screw Congress, Raise Debt Ceiling Yourself

Senate Majority Leader Harry Reid and other top Democrats are putting new pressure on the White House to circumvent Congress to boost the nation's debt ceiling if no bipartisan agreement can be reached.
In a strongly worded letter to President Barack Obama obtained by POLITICO, Reid and his leadership team argue that failing to raise the $16.4 trillion debt ceiling would threaten the full faith and credit of the United States. Reid and Sens. Dick Durbin, Chuck Schumer and Patty Murray asserted that Obama "must make clear that you will never allow our nation's economy and reputation to be held hostage."
"In the event that Republicans make good on their threat by failing to act, or by moving unilaterally to pass a debt limit extension only as part of an unbalanced or unreasonable legislation, we believe you must be willing to take any lawful steps to ensure that America does not break its promises and trigger a global economic crisis — without congressional approval, if necessary," the Friday letter to Obama says.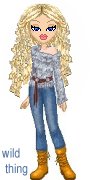 Wild Thing's comment.....................

Sure just keep being the first American dictator Obama. Obama the political whore could care less about making cuts in spending.
And when they do talk about cuts they ONLY mention things like Medicare etc and never talk about things that desperately need to be cut our completely like Planned kill a baby parenthood and other things like that .
Posted by Wild Thing at January 12, 2013 12:44 AM
---
Comments
Unbelievable and treasonous. The propose of congress is for the checks and balances on the other two branches of government. When congressional leaders tell the president to circumvent them to get what he wants, they they've become irrelevant and need to be removed from office. People of Nevada need a recall election on Reid.
Posted by: BobF at January 12, 2013 10:49 AM
---