« Gov.Rick Perry Says Without Texas, This Country's Economy "Would Be In Trouble" | Main | IRS: Cheapest Obamacare Plan Will Be $20,000 Per Family »
January 31, 2013
Get ready for Rat Infestation… OBAMA'S EPA Bans D-Con

Get ready for Rat Infestation… OBAMA'S EPA Bans D-Con
The Environmental Protection Agency is moving to ban the sale of a dozen rat and mouse poisons sold under the popular D-Con brand in an effort to protect children and pets.
The agency said Wednesday it hopes to reduce the thousands of accidental exposures that occur every year from rodent-control products. Children and pets are at risk for exposure because the products typically are placed on floors.
The agency had targeted a handful of companies two years ago, saying they needed to develop new products that are safer for children, pets and wildlife. All but Reckitt Benckiser Inc., manufacturer of D-Con, did so.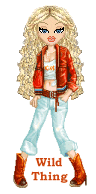 Wild Thing's comment....................

I guess Obama does not want to kill off his own kind....the freaking RATS! He even looks like a filthy rat.
Posted by Wild Thing at January 31, 2013 12:55 AM
---
Comments
Ahh, but we are all equal !! To borrow from PeTA founder Ingrid Newkirk, "a boy is a dog is a rat"...http://cnsnews.com/news/article/va-ag-fears-dc-law-may-relocate-rat-families-virginia Please tell me that I am dreaming this s--t !!
Posted by: Willy at January 31, 2013 11:16 AM
---
I guess if you're a DemocRAT, you best be worried about D-Con.
Posted by: BobF at January 31, 2013 09:48 PM
---