« Planned Parenthood's Annual Report Shows 91% Of The Pregnant Women They See KILL Their Babies | Main | U.S. Marine on CNN, He Wrote Letter to to Democrat Diane Feinstein about Gun Ban - Video »
January 06, 2013
Democrat Leading Gun Control Drive Says Don't Call It Gun Control Because It Makes It Harder To Pass Legislation
Democrat Leading Gun Control Drive Says Don't Call It Gun Control Because It Makes It Harder To Pass Legislation

The Californian picked to lead congressional Democrats' efforts on gun control says the positions held by some gun rights advocates are unnecessarily divisive, and that government action should go beyond simply outlawing certain weapons.
"I think assault weapons are a pox on the home of every gun owner," Rep. Mike Thompson said Saturday on CNN. "I think that's the thing that's going to cause the overwhelming majority of people in this country who aren't gun owners to have negative feelings about those of us who are gun owners." [...]
The phrase "gun control," Thompson said, is not comprehensive enough for the discussion.
"A lot of times when you talk about gun control, you turn off more than half of your audience," he said in the interview. Possible solutions can include "everything from the background checks to the assault magazines, the assault weapons, the mental health (system) capacities that we have, our culture of violence that seems to be so overwhelming right now."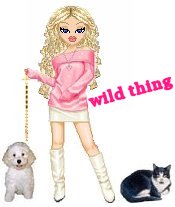 Wild Thing's comment.................
LOL the left always want to rename things to fit their lies, then it helps them to get more and more control over we the people.
Posted by Wild Thing at January 6, 2013 12:08 AM
---