« More Left Agenda Pushing....Obama And Biden To Tour The Country To Rally Support For Gun Crackdown - Guess Obama Hates To be with Michelle | Main | Total Idiot Actor Danny Glover: Second Amendment was Created to Prevent Slave Revolts and Indian Uprisings (Video) »
January 18, 2013
Chicago Alderman Wants GPS Tracking Devices On All Guns

Chicago Alderman Wants GPS Tracking Devices On All Guns…

A South Side alderman is asking for City Council hearings on an unorthodox gun control measure that would allow for GPS tracking of firearms.
WBBM Newsradio Political Editor Craig Dellimore reports Ald. Willie Cochran (20th), a former police officer, has suggested that global positioning system chips be embedded in new guns, and retrofitted on existing firearms, so they could be located if they go missing.
"Just like if your car gets stolen, OnStar can tell you where your car is. If your gun gets stolen, and you report it, we should be able to find that gun," he said.
Cochran has introduced a resolution asking the Committee on Public Safety to hold hearings to receive testimony on the matter. A Massachusetts state senator from Boston has been pushing a similar measure in that state.
Cochran acknowledged it might be expensive to install GPS chips on current and future firearms, but not as expensive as the cost of gun violence to society.
"Let's measure what it costs in hospital costs, lost wages, deaths," he said.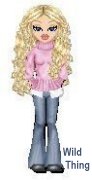 Wild Thing's comment......................
LOL stupid or what hahahaha These people have lost their ever loving minds.
Posted by Wild Thing at January 18, 2013 12:55 AM
---
Comments
..they need to install GPS devices on Lefty Chicago Aldermen...
Posted by: Willy at January 18, 2013 10:44 AM
---