« Classless Michelle Obama Rolls Her Eyes at Something House Speaker John Boehner Says to President Obama during Inaugural Luncheon – Video | Main | Question to Obama Supporters: 'Where Will Obama Rank in Presidential History?' ( video) »
January 22, 2013
Charles Krauthammer: Obama's Inauguration Speech "Ode to Big Government" That Declared the "End of Reaganism"
Krauthammer: Obama's Inauguration Speech Was an "Ode to Big Government" That Declared the "End of Reaganism"
Charles Krauthammer provided reaction to the address, which he believes will be considered historically important because it revealed "Obama unbound."
He argued that in the address, the president declared "the end of Reaganism."
In Reagan's 1981 inaugural address, he changed the ideology of the country by declaring that "government is not the solution, government is the problem."
Krauthammer said, "Today's inaugural address was a rebuke to that entire idea. This speech today was an ode to big government, it was a hymn to big government."
He cited the president's focus on climate change and civil rights.
"This speech was a declaration the era of big government is back," Krauthammer said.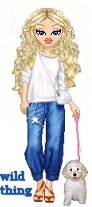 Wild Thing's comment..............

I did not watch at all. If I had I would have felt sick to my stomach the whole day.
Posted by Wild Thing at January 22, 2013 12:55 AM
---
Comments
You want to read something disgusting, look at how the news media is getting all orgasmic over Obama.
Posted by: BobF at January 22, 2013 09:35 AM
---
Do liberals have any kind of limit as to how large the govt. can be. The next four years will see another monstrous growth of the Federal workforce. I just hope they don't hire another 16,000 IRS agents. Or buy another 1 billion plus hollowpoint bullets.
Posted by: TomR, armed in Texas at January 22, 2013 11:51 AM
---
Bob, thank you, you are so right about the media.
Posted by: Wild Thing at January 22, 2013 11:58 PM
---
Tom. I wonder that too. Just how big do they want Gov. to be, when will they stop this insane backing and pushing for total socialism and worse.
Posted by: Wild Thing at January 22, 2013 11:59 PM
---