« New Report Condemns Obama, and His State Dept On Actions Before And After Attack In Benghazi | Main | GOP Rep. Paul Broun: "Obama Upholds The Soviet Constitution, Not This One" »
January 23, 2013
BENGHAZI TIMELINE: Hillary Clinton to Testify Before Congress on Benghazi Attack

BENGHAZI TIMELINE: Hillary Clinton to Testify Before Congress on Benghazi Attack
Secretary of State Hillary Clinton will testify today.....Wednesday before separate Senate and House committees investigating the Sept. 11 attack on the U.S. Consulate in Benghazi, Libya. Take a look at this timeline, courtesy of the Fox News Brainroom, detailing the events leading up the attack and the Obama administration's response.
Tune in to Fox News Channel for complete coverage of Clinton's testimony, which is scheduled for 9am ET before the Senate Foreign Relations Committee and 2pm ET before the House Foreign Affairs Committee.

April 15, 2011 – Special envoy Christopher Stevens arrives in Benghazi, Libya to forge ties with the rebel forces battling Muammar Qaddafi.
May 22, 2011 – President Obama appoints Stevens as the U.S. ambassador to Libya.
October 20, 2011 - Qaddafi is captured and killed by rebels in Sirte, Libya.
February 2012 - The U.S. Embassy is granted a four-month extension, until August, of a Tripoli-based "site security team." The team is composed of 16 special forces soldiers who provide security, medical and communications support to the embassy.
March 2012 - State Department Regional Security Officer Eric Nordstrom sends a cable to Washington asking for additional diplomatic security agents for Benghazi. With no response, he sends another request again in July. Still no response.
July 2012 – A trailer for the film "Innocence of Muslims" is uploaded to YouTube.
August 14, 2012 – The site security team leaves Libya. Team leader Lt. Col. Andy Wood has since testified that Stevens wanted them to stay.
September 8, 2012 – Libyan militia in charge of protecting the U.S. Consulate warns U.S. diplomats that the security situation is "frightening."
September 10, 2012 – Al Qaeda leader Ayman al-Zawahiri calls on Libyans to avenge the death of his Libyan deputy, Abu Yahya al-Libi, who was killed in a June drone strike in Pakistan
September 11, 2012 - The U.S. Embassy in Cairo condemns hurting the religious feelings of Muslims in a tweet.
September 11, 2012 - The U.S. Consulate and a nearby CIA annex in Benghazi are attacked in a well-coordinated nighttime assault, killing the U.S. Ambassador Christopher Stevens, U.S. Foreign Service Information Management Officer Sean Smith and former U.S. Navy SEALs Glen Doherty and Tyrone Woods.
Sept 12, 2012 - In remarks from the Rose Garden, President Obama declares "justice will be done." Later in the presidential campaign, there was debate over whether he explicitly called the attack terrorism.
Sept 12-18, 2012 - Administration spokesmen, including Carney, citing an unclassified assessment prepared by the CIA, maintain that the attacks likely were a spontaneous protest against an anti-Muslim film.
September 16, 2012 - Ambassador Susan Rice goes on five Sunday talk shows and basically says: "The information, the best information and the best assessment we have today is that in fact this was not a preplanned, premeditated attack. That what happened initially was that it was a spontaneous reaction to what had just transpired in Cairo as a consequence of the video." – Fox News Sunday.
September 19, 2012 - CNN reports having found Ambassador Stevens' diary, which indicates concern about security threats in Benghazi.
September 19, 2012 - Director of the National Counterterrorism Center Matthew Olsen tells Congress the attack in Libya was "terrorism."
September 20, 2012 - Carney tries to back up Olsen, says it was "self-evident that what happened in Benghazi was a terrorist attack."
September 20, 2012 - Obama refuses to call the attack terrorism, citing insufficient information.
September 21, 2012 - Secretary of State Clinton, at meeting with the Pakistani Foreign Minister, says, "What happened in Benghazi was a terrorist attack."
September 25, 2012 - On ABC's "The View," Obama says, "We don't have all of the information yet, so we are still gathering."
September 25, 2012 - To the U.N. assembly, Obama blames "a crude and disgusting video sparked outrage throughout the Muslim world."
September 26, 2012 - Libya's Magarief on the "Today" show says, "It was a preplanned act of terrorism directed against American citizens."
September 26, 2012 - Published reports show U.S. Intel agencies and the Obama administration knew within 24 hours that al-Qaeda affiliated terrorist were involved.
September 28, 2012 - Director of National Intelligence James R. Clapper, Jr., issues a statement backing the Obama administration's account of the Libyan attack, saying the facts are evolving.

October 2, 2012 - Carney declines to comment on reported requests from diplomats in Libya for additional security, citing the State Department's internal investigation.
October 2, 2012 - A letter is sent to Clinton from House Oversight and Government Reform Committee Chairman Darrell Issa (R-CA) and Jason Chaffetz (R-UT) detailing 13 known security threats against U.S. facilities in Libya in the six months prior to September 11.
Oct. 9, 2012 - The State Department holds a briefing on the timeline of the attack.
October 10, 2012 - At the Oversight and Government Reform Committee Hearing, Charlene R. Lamb, Eric Nordstrom and Lt. Col. Andrew Wood testify.
Oct. 23, 2012 - Reuters reports that an official email shows officials at the White House and State Department were advised two hours after attackers assaulted the U.S. diplomatic mission on September 11 that the Libyan group called Ansar al-Sharia, an Islamic militant group had claimed credit.
Oct. 24, 2012 - Clinton says a Facebook post in which an Islamic militant group claimed credit for the Benghazi attack does not constitute hard evidence of who was responsible: "On Benghazi, look, I've said it and I'll say it one more time. No one wants to find out what happened more than I do. We are holding ourselves accountable to the American people, because not only they, but our brave diplomats and development experts serving in dangerous places around the world, deserve no less. The independent Accountability Review Board is already hard at work looking at everything – not cherry-picking one story here or one document there – but looking at everything, which I highly recommend as the appropriate approach to something as complex as an attack like this.
Posting something on Facebook is not in and of itself evidence, and I think it just underscores how fluid the reporting was at the time and continued for some time to be. What I keep in mind is that four brave Americans were killed, and we will find out what happened, we will take whatever measures are necessary to fix anything that needs to be fixed, and we will bring those to justice who committed these murders. And I think that that is what we have said, that is what we are doing, and I'm very confident that we will achieve those goals."
Nov. 1, 2012 - CIA releases a timeline, providing a minute-by-minute look at how the security teams' response played out. It shows CIA misjudgment in relying on Libyan militias and a newly formed Libyan intelligence organization.
Nov. 4, 2012 - David Axelrod appears on Fox News Sunday. Axelrod, referencing the evening of September 11, 2012, said: "The president convened the top military officials that evening and told them to do whatever was necessary and they took the steps that they thought, they took every step they could take."
Nov. 10, 2012 - The Department of Defense releases a timeline which shows that the first U.S. military unit arrived in Libya more than 15 hours after the attack on the consulate in Benghazi was over.

Nov. 14, 2012 - Obama defends Susan Rice at a press conference: "She made an appearance at the request of the White House in which she gave her best understanding of the intelligence that had been provided to her," he said. "If Sen. McCain and Sen. Graham and others want to go after somebody, they should go after me. And I'm happy to have that discussion with them. But for them to go after the U.N. ambassador who had nothing to do with Benghazi, and was simply making a presentation based on intelligence that she had received, and to besmirch her reputation is outrageous."
Nov. 16, 2012 - At Senate Intelligence Committee Hearings, General Petraeus testifies, telling Congress that he and the spy agency had sought to make clear from the outset that September's deadly attack on the U.S. diplomatic mission in Benghazi, Libya, involved an Al Qaeda affiliate.

Nov. 21, 2012 - AP reports Ahmed Abu Khattala, leader of the Islamist organization Ansar al-Shariah, has not been arrested or he says even questioned about the attacks on the Benghazi consulate. Abu Khattala has denied involvement in the attacks and says he will not go into hiding. Several witnesses report seeing him help direct the attack.
Dec. 11, 2012 - Clinton says in regard to Benghazi, "I'm not going to answer any hypothetical questions about what could've happened but didn't happen. I'm looking forward to being able to discuss all of the issues pertaining to this after the conclusion of the Accountability Review Board."
Dec. 18, 2012 - The Accountability Review Board releases a report finding that systematic management failures at the State Department led To inadequate security.
Dec. 18, 2012 - Clinton says she accepts "every one" of the panel's recommendations and is taking steps to ensure that they are "implemented quickly and completely." She said she had already launched a worldwide security review, with special emphasis on high-threat posts and that the State Department had begun hiring and training additional diplomatic security personnel.
Dec. 19, 2012 - Ambassador Tom Pickering of the Accountability Review Board blames "performance inadequacies" at the State Dept. and says "the Libyan Government was almost absent from the scene," as the board issues 29 recommendations to sure up security at U.S. diplomatic missions abroad.
Dec. 20, 2012 - White House press secretary Jay Carney says, "What happened that day in Benghazi is a tragedy," and that, "action is already being taken," in response to recommendations made by the Accountability Review Board. Carney went on to say "Clearly, it is unacceptable and there is a problem," and "Certainly we can do better."
Dec. 30, 2012 - Obama tells NBC's David Gregory: "This was a huge problem. And we're going to implement every single recommendation that's been put forward."
Jan. 2, 2013 - State Dept. spokesperson Victoria Nuland says that the Accountability Review Board set up in the wake of the attacks was "very explicit about the mistakes that were made" and that, "[W]e are looking hard at that and we are working on" the recommendations.
.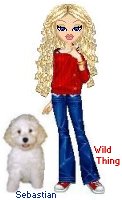 Wild Thing's comment............

And the Butcher of Benghazi Obama could care less.
Posted by Wild Thing at January 23, 2013 12:55 AM
---
Comments
There will be lies, coverups and maybe a few "no comments" or Fifth Amendments. She will be exonerated of any blame. It will be all Bush's fault. I expect this situation to go no further than Fast and Furious went. Such is the dishonesty of our leaders.
Posted by: TomR, armed in Texas at January 23, 2013 10:28 AM
---