« Obama Trashing Tricare -Obama to cut healthcare benefits for active duty and retired US military | Main | Two Young Ladies Explain Why They Need An AR-15 »
January 28, 2013
Barack Obama: I'd Get More Done Without FOX News and Rush Limbaugh … Thank God For Rush and FOX
Barack Obama: I'd Get More Done Without FOX News and Rush Limbaugh

Barack Obama complained to The New Republic this weekend that he could get a lot more Republicans to buy into his radical agenda if it weren't for FOX News and Rush Limbaugh.
FRANKLIN FOER, EDITOR NEW REPUBLIC: Are there any forces for reform within the Republican Party, people you've been able to establish some sort of working relationship with?
PRESIDENT BARACK OBAMA: Well, look, I've always believed that there are a bunch of Republicans of goodwill who would rather get something done than suffer through the sort of nasty atmosphere that prevails in Washington right now. It's not a fun time to be a member of Congress.
And I think if you talk privately to Democrats and Republicans, particularly those who have been around for a while, they long for the days when they could socialize and introduce bipartisan legislation and feel productive. So I don't think the issue is whether or not there are people of goodwill in either party that want to get something done. I think what we really have to do is change some of the incentive structures so that people feel liberated to pursue some common ground.
One of the biggest factors is going to be how the media shapes debates. If a Republican member of Congress is not punished on Fox News or by Rush Limbaugh for working with a Democrat on a bill of common interest, then you'll see more of them doing it.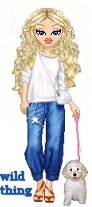 Wild Thing's comment................

LOL Love it! Obama is a spoiled brat to the max. When he does not get his way he whines and makes threats,.
Obama the most hated president in US history and the worst.
Posted by Wild Thing at January 28, 2013 12:50 AM
---
Comments
Obama actually believes he knows what he's doing and that what he's doing is best. The arrogance of this POS is unbelievable. Thank God for Rush and others like Mark Levin.
Posted by: BobF at January 28, 2013 07:34 AM
---
..*THE*RULER* also believes that he could get more done without the Constitution. Wake up, U.S.A if it is not too late already....
Posted by: Willy at January 28, 2013 03:56 PM
---