« Sarah Palin and Fox News Channel Part Ways ~ OK with me Bye Bye! | Main | Obama Abused His Power! Court says Obama appointments violate constitution »
January 26, 2013
Assault Weapons Ban Lacks Democratic Votes Needed to Pass Senate
Assault Weapons Ban Lacks Democratic Votes Needed to Pass Senate

A proposed ban on sales of assault weapons would be defeated in the U.S. Senate today unless some members changed their current views, based on a Bloomberg review of recent lawmaker statements and interviews.
At least six of the 55 senators who caucus with Democrats have recently expressed skepticism or outright opposition to a ban, the review found. That means Democrats wouldn't have a simple 51-vote majority to pass the measure, let alone the 60 votes needed to break a Republican filibuster to bring it to a floor vote.
A ban on the military-style weapons is among the legislative goals President Barack Obama outlined in his recommendations to Congress on curbing gun violence. Yesterday, Democratic Senator Dianne Feinstein of California introduced legislation to outlaw such sales during a news conference where survivors of past shootings, some of them with bullets still lodged in their bodies, urged its passage
Senate Majority Leader Harry Reid told a Nevada television station Friday that the Senate is unlikely to pass an assault weapons ban or a radical revamp of filibuster rules.
But the Democratic leader was optimistic about changes to immigration laws, noting that it will be the chamber's top priority this year.
In the interview that aired on Vegas PBS this weekend, Reid, a gun rights supporter, struck a pragmatic tone on gun control measures.
"Let's be realistic. In the Senate, we're going to do what we think can get through the House. And I'm not going to be going through a bunch of these gyrations just to say we've done something because if we're really legislators, the purpose of it is to pass legislation," Reid said.
He said he wants to see what President Barack Obama wants to do by administrative means. Reid also expressed reservations about legislation to outlaw assault weapons, a measure that he has long opposed.
"Is it something that can pass the Senate? Maybe. Is it something that can pass the House? I doubt it," Reid said. "So I think there are things that we know we can do."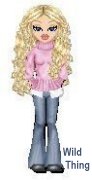 Wild Thing's comment.....................
Good news!
Posted by Wild Thing at January 26, 2013 02:47 AM
---
Comments
Believe it or not, the vile POS Harry Reid has brought a lot of money to Nevada to build gun ranges.
Posted by: BobF at January 26, 2013 07:25 AM
---