« Super Bowl 2013 Features Brother Coaches for First Time | Main | Love this!!!! Utah Business Owner Fires Two Liberal Employees To Cover Cost Of Obamacare »
January 21, 2013
8,332,000 Americans Dropped Out Of The Workforce During Obama's First Term

8,332,000 Americans Dropped Out Of The Workforce During Obama's First Term…
The number of Americans age 16 or older who decided not to work or even to seek a job increased by 8,332,000 to a record 88,839,000 in President Barack Obama's first term, according to the Bureau of Labor Statistics.
The increase in Americans opting out of the labor force during Obama's first term resulted in a decrease in the labor force participation rate from 65.7 percent in January 2009, the month Obama was first inaugurated, to 63.6 percent in December 2012, the latest month reported. Before Obama took office, the labor force participation rate had not been as low as 63.6 percent since 1981, the year President Ronald Reagan took over from President Jimmy Carter.
To be in the labor force a person must either have a job or actively sought one in the previous four weeks.
When Obama was inaugurated in January 2009, there were 80,507,000 American civilians age 16 or older who did not have a job or seek one. In December 2012, there were 88,839,000—thus, the increase of 8,332,000.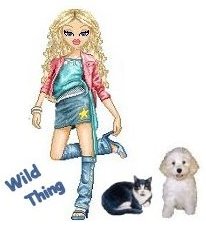 Wild Thing's comment.............

Obama has pushed his pay to people that stay unemployed and he hates the American dream so this all contributes to the bringing down of people. His legacy is one of hate, racism, low expectations and pushing for people to give up and let the big government take care of them.

Obama is a very negative force, there is nothing positive about him.
Posted by Wild Thing at January 21, 2013 01:40 AM
---
Comments
VDH
George W. Bush was not as dismal a president as the popular culture and media once assumed — a fact that will grow clearer as the age of Obama continues.
Posted by: Gator at January 21, 2013 11:23 PM
---