« Nancy Pelosi: Give Obama Unlimited Power to Lift Debt Limit to Infinity | Main | Hillary Clinton Must Be A Racist, Prefers John Kerry Over Susan Rice To Take Over State Department »
December 02, 2012
U.S.-Afghan Base in Eastern Afghanistan Attacked By Taliban Suicide Bombers

U.S.-Afghan Base in Eastern Afghanistan Attacked By Taliban Suicide Bombers

December 2. 2012 – KABUL, Afghanistan (AP)

Taliban suicide bombers assaulted a joint U.S.-Afghan air base in eastern Afghanistan early Sunday, detonating explosives at the gate and sparking a gunbattle that lasted at least two hours with American helicopters firing down at militants before the attackers were defeated.
Taliban spokesman Zabiullah Mujahid said the attackers detonated a car bomb at the entrance of Jalalabad air base before storming it. A spokesman for the Afghan Defense Ministry, Gen. Mohammad Zahir Azimi, confirmed that car bombs were used at the gate but said none of the militants were able to enter. The NATO military coalition also described it as a failed attack.
We can confirm insurgents, including multiple suicide bombers, attacked Jalalabad Airfield this morning. None of the attackers succeeded in breaching the perimeter," Lt. Col. Hagen Messer, a spokesman for the international military coalition, said in an email. He said that the fighting had ended by midmorning and that reports showed one member of the Afghan security forces was killed. Several foreign troops were wounded, but Messer did not give any numbers or details.
"The final assessment of what happened this morning is not yet complete, but initial reports indicate there were three suicide bombers," Messer said.
Provincial police said there were at least four attackers in two vehicles. The first vehicle, a four-wheel-drive car, blew up at the gate of the base, said Hazrat Hussain Mashreqiwal, a spokesman for the provincial police chief. Guards started shooting at the second vehicle he added, before it too exploded. It was unclear if the explosives were detonated by the attackers themselves or by shooting from the guards, he said.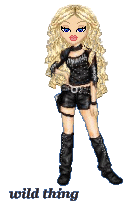 Wild thing's comment...............
I pray every day for our troops. They have the worst CIC our nation ever had.
Posted by Wild Thing at December 2, 2012 01:44 AM
---