« Disgusting From a President: Obama On Second Amendment Rights: "Something Fundamental Has To Change" | Main | 1995 Flashback of Dianne Feinstein Says Her Goal Is To Disarm All Americans »
December 31, 2012
U.S. Secretary of State Hillary Clinton Hospitalized for a Blood Clot – Video
U.S. Secretary of State Hillary Clinton Hospitalized for a Blood Clot – Video Report
Hillary Clinton has been admitted to New York Presbyterian Hospital and is being treated for a blood clot that has resulted from the concussion she suffered in a recent fall. She is reportedly being treated with anti-coagulants and will be monitored over the next 48 hours in the hospital.

State Dept. Press Release on Hillary

Press Statement
Office of the Spokesperson
Philippe Reines, Deputy Assistant Secretary
Washington, DC
December 30, 2012
In the course of a follow-up exam today, Secretary Clinton's doctors discovered a blood clot had formed, stemming from the concussion she sustained several weeks ago. She is being treated with anti-coagulants and is at NewYork-Presbyterian Hospital so that they can monitor the medication over the next 48 hours.
Her doctors will continue to assess her condition, including other issues associated with her concussion. They will determine if any further action is required.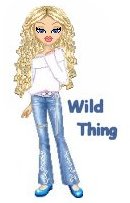 Wild Thing's comment..............
It says a lot when the first time I read this, i wondered if it was a lie or the truth. The Clinton's have been liars about so many things over the years and during Bill Clinton's presidency.
Posted by Wild Thing at December 31, 2012 02:55 AM
---
Comments
Gee, maybe next time she suffers a concussion, she'll go to a hospital and have a CT scan like everyone else instead of just going home.
Seems every time she's to face Congress about Benghazi, she has some medical emergency.
Posted by: BobF at December 31, 2012 10:05 AM
---
To me, the Clintons are victims of their own past history of endless lying and plotting. IF she is truely in medical danger I wish her well and hope she completely retires from politics.
Posted by: TomR, armed in Texas at December 31, 2012 11:20 AM
---
Bob and Tom, thank you.

Bob I agree, I thought she did that so thank you for the information.

Tom, I agree, that would be great if she would retire from politics.
Posted by: Wild Thing at January 1, 2013 01:59 AM
---