« Because Of Obama, Americans Rocked By Another Round of Obama Reelection Layoffs | Main | Nancy Pelosi: Give Obama Unlimited Power to Lift Debt Limit to Infinity »
December 01, 2012
Sen. John Cornyn: Obama's Laughable Proposal For Higher Taxes, More Spending, No Cuts Indicates He Wants the U.S. to go Off the "Fiscal Cliff"
Sen. John Cornyn: Obama's Laughable Proposal For Higher Taxes, More Spending, No Cuts Indicates He Wants the U.S. to go Off the "Fiscal Cliff"
Sen. John Cornyn on Fox News where he said President Obama's actions indicate he actually wants the United States to go off the "Fiscal Cliff."
Cornyn was reacting to the laughable plan put forward by Obama through Treasury Secretary Tim Geithner yesterday – a plan that featured tax increases, more spending, and no real spending cuts! Senate Minority Leader Mitch McConnell is said to have laughed out loud in the meeting when he heard the proposal.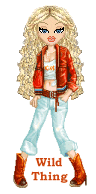 Wild Thing's comment...................
Keep speaking out and keep saying no.
Posted by Wild Thing at December 1, 2012 02:50 AM
---
Comments
I like Cornyn's remark about obama still being in campaign mode. Also his remark about maxing out a credit card and wanting another is right on. Get ready. One of these days a grand tsunami of inflation is soon to engulf us thanks to all the deficit spending.
Posted by: TomR,armed in Texas at December 1, 2012 12:54 PM
---