« Sales Of Bulletproof Backpacks Soar After School Shootings | Main | BREAKING: Fox News Reporting U.S. Marine Jon Hammar being Released from a Mexican Prison! »
December 21, 2012
Rep. Hunter calls for Americans to boycott Mexico ~ Good! The Heck With Mexico!
Rep. Hunter calls for Americans to boycott Mexico

Rep. Duncan Hunter, a California Republican and Marine combat veteran, called on Americans Thursday to boycott Mexico until that nation releases Jon Hammar, a former U.S. marine, from prison.
Mr. Hunter also said he is prepared to go to Mexico personally to demand Mr. Hammar's release.
Mexican authorities are holding Mr. Hammer on weapons charges after he carried his grandfather's antique shotgun across the border into Mexico in August.
Photos from Matamoros state prison show Mr. Hammar shackled to his bed.
"Getting this Marine out of prison and home to his family must be a priority," Mr. Hunter said. "Marines don't leave each other behind, and I'm willing to do whatever I can to see that he comes home safely."
He also said he wanted to see the U.S. State Department take a more active role in trying to win the man's release.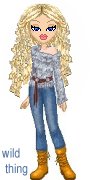 Wild Thing's comment.........

Mexico can go to hell. They are NOT our friend, they use our country, they could care less about the problem about our ILLEGALS and they even encourage them to come here. We should count up the rapes, and murders that have been done by the illegals and let Mexico have it with both barrels. Now when we need Mexico to do the right thing, they don't!
Posted by Wild Thing at December 21, 2012 01:55 AM
---
Comments
Mexico is responsible for our economic downfall. They send their citizens to America to work illegally where these illegals then send the money back to Mexico.
Lets hope the American people will get behind this and not spend their vacation dollars in Mexico...this includes Cancun. It will be interesting to see if Obama sends his daughter to Cancun for vacation again.
Posted by: BobF at December 21, 2012 08:36 AM
---
Almost every job around my house I have contracted out in the last two years has been done by crews of Hispanics. If we cut back drastically on our welfare payments then maybe most of those manual labor jobs would be performed by Americans(White, Black, Hispanic). If there are no job opportunities there will be little or no illegal immigration. Then Mexico will have to take care of her own.
Posted by: TomR,armed in Texas at December 21, 2012 12:31 PM
---