« So Are They Going To Pay the Obama Idiots to show up?? Obama's 2nd Inauguration To Draw Less Than Half the 2009 Crowd | Main | Rick Santelli : ""The Fed Doesn't Have a Clue, Either Does the President" »
December 28, 2012
Obama's Justice Sotomayer ruled in favor of Muslim inmates but ruled against Christian business owners

Sotomayor Ruled in Favor of Muslim Inmate's Ramadan Dinner But Rejected Christian Hobby Lobby's Appeal for HHS Exemption
Justice Sotomayer ruled in favor of Muslim inmates but ruled against Christian business owners.
The Supreme Court denied a request by Hobby Lobby, a Christian-owned company, to shield the company from the controversial contraceptive mandate. Justice Sonia Sotomayor rejected a request for an emergency injunction that would have shielded employers from the mandate. Hobby Lobby could face fines of up to $1.3 million a day if they do not comply to the Obama mandate.
Yet, as Laura Ingraham pointed out, in a previous case Sotomayor ruled for a Muslim inmate who was denied Ramadan meals. In Ford v. McGinnis, 352 F.3d 582 (2d Cir. 2003), Sotomayor wrote an opinion that reversed a district court decision holding that a Muslim inmate's First Amendment rights had not been violated because the holiday feast that he was denied was not a mandatory one in Islam. Sotomayor held that the inmate's First Amendment's rights were violated because the feast was subjectively important to the inmate's practice of Islam.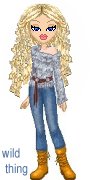 Wild Thing's comment...............

Dear God please get rid of these horrible people, Obama and his vile jerks. Get them all out of office.
Posted by Wild Thing at December 28, 2012 02:40 AM
---
Comments
Sotomayer is nothing but an Obama lackey.
Posted by: BobF at December 28, 2012 07:14 AM
---
She is a sick, lesbian socialist(Marxist). She well represents frigg'n obama.
Posted by: TomR, armed in Texas at December 28, 2012 12:16 PM
---