« A Simple Act of Kindness and Compassion from Gov. Perry | Main | Arizona State University Votes To Rename Columbus Day "Indigenous People Day" ~ Idiots! »
December 21, 2012
Obama's Entire Middle East Policy Has Failed And The Problem Is About To Get Worse

Obama's Entire Middle East Policy Has Failed And The Problem Is About To Get Worse
The Benghazi Report has condemned the State Department for "systemic failures and leadership and management deficiencies." Four officials have resigned, and a few more lesser heads are likely to roll. Secretary Clinton may have said she takes full responsibility, but she has successfully managed to avoid taking the blame. With the holidays fast approaching, she and senior White House officials can now wash their hands of the matter.
But the Benghazi report misses the point. The events of September 11 are a symptom of a much larger problem -- the Obama administration's entire Middle East policy has failed. And the problem is about to get much worse as the as yet unpunished but ascendant Al Qaeda and its affiliates contemplate what they might do next to attack Americans.
Less than two years ago, the entire region was at peace. Granted, it was an uneasy peace, but it's a region where for thousands of years an uneasy peace was as good as it gets. Granted, many countries were governed by dictators, but at least they were pro-American dictators. Granted, some countries continually railed against Israel, but none of them were actually in a fighting war with Israel.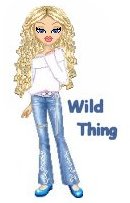 Wild Thing's comment.............
Muslim Barack Hussein Obama has only one policy, that is kiss up to the Muslims and the hell with America and Americans and the hell with Israel.
Posted by Wild Thing at December 21, 2012 12:40 AM
---