« Santelli Blasts The Jobs Numbers: 'A 1954 Studebaker Has More Momentum Than This Economy' | Main | Byron York: Jim DeMint Told Me, Had We Won the Senate and Romney Were President, 'It Would Be a Different Question Altogether' »
December 08, 2012
Obama Boy Charlie Crist becomes a Democrat - Fully Out Of Closet LOL
Charlie Crist becomes a Democrat
Former Florida governor Charlie Crist said late Friday night that he is now a Democrat.
The Republican governor-turned independent Senate candidate's move was widely anticipated, especially in advance of a potential 2014 run for his old office. Crist endorsed President Obama for reelection this year and has aligned with Democrats over the last two years.
Crist tweeted the news, complete with a picture of him holding his party registration form at the White House Christmas Party.

Crist was the frontrunner for the state's open Senate seat in 2010, before his (literal) embrace of Obama and his stimulus package gave now-Sen. Marco Rubio (R-Fla.) the upper hand in the primary. Crist switched to running as an independent but lost a three-way race that included then-Rep. Kendrick Meek (D-Fla.).
Republican Gov. Rick Scott is considered vulnerable in 2014, despite recovering somewhat after a rough first year in office.
A September Mason-Dixon poll showed Crist at 44 percent and Scott at 42 percent. Scott's 2010 opponent, former state chief financial officer Alex Sink (D), ran slightly better than Crist in the poll, leading Scott by eight points.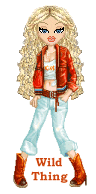 Wild Thing's comment...............

I sure hope he never wins another election, but he will be running for office again so there is concern he might win. That would be sooooo disgusting and horrible.
Posted by Wild Thing at December 8, 2012 02:45 AM
---
Comments
Crist and Arlin Specter were cast in the same mold. He wants back in the spotlight so bad he's now latching on to Obama's coat tails.
Posted by: BobF at December 8, 2012 07:43 AM
---
Bob you nailed it, that is exactly what he is doing.
Posted by: Wild Thing at December 9, 2012 12:15 AM
---