« MALL SHOOTING in Portland, Oregon – Three Dead | Main | Michigan Legislature Passes "Right-to-Work" Legislation; Conservative Steven Crowder Gets Punched by Pro-Union Activists »
December 12, 2012
North Korea Launches Second Long-Range Missile
North Korea Launches Second Long-Range Missile
North Korean regime launched its second long-range missile tonight. The North said it was sending a satellite into space.
Communist North Korea has successfully fired a long-range rocket tonight, with the rocket reportedly passing over Okinawa and landing in the sea about 300 km from the Philippines. South Korea has confirmed the firing of the rocket. It comes about a year after Kim Jong-Un took power in North Korea following the death of his father, Kim Jong-Il.
Isolated and impoverished North Korea launched its second long- range rocket of 2012 on Wednesday in what it said was a bid to put a satellite into space.
The North launched the rocket close to the first anniversary of the death of former leader Kim Jong-il and as elections loom in South Korea and Japan.
The launch, reported by South Korean media, was confirmed by South Korea's Defense Ministry.
Pyongyang says it is entitled to launch a satellite into space but critics say the rocket development is aimed at nurturing the kind of technology needed to mount a nuclear warhead on a long-range missile.
North Korea is banned from conducting missile and nuclear-related tests under U.N. sanctions imposed after its 2006 and 2009 nuclear tests.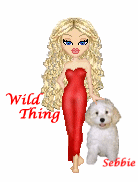 Wild Thing's comment.................
North Korea will do whatever it wants to. They must sit back and laugh at how weak Obama and our country has become because of Obama when we say please do not do that.
Posted by Wild Thing at December 12, 2012 01:47 AM
---