« North Korea Launches Second Long-Range Missile | Main | New Army Manual Orders Soldiers Not To Criticize Taliban ~ INSANE »
December 12, 2012
Michigan Legislature Passes "Right-to-Work" Legislation; Conservative Steven Crowder Gets Punched by Pro-Union Activists
Michigan Legislature Passes "Right-to-Work" Legislation; Conservative Steven Crowder Gets Punched by Pro-Union Activists.....
Here is raw video of conservative comedian Steven Crowder being punched in the face in Michigan by pro-union activists as he protested in favor of the "Right-to-Work" legislation that was passed today by the Michigan Legislature. Faced with the likelihood of defeat, and with Crowder asking them why they were so against giving more choice to Michigan workers, Crowder was punched in the face even as a tent set up for "Right-to-Work" supporters was knocked down:
WASHINGTON POST: The Michigan Legislature gave final approval Tuesday to a bitterly contested right-to-work plan limiting the power of unions, a devastating and once unthinkable defeat for organized labor in a state considered a cradle of the movement.
Unswayed by Democrats' pleas and thousands of protesters inside and outside the state Capitol, the House approved two final bills, sending them on to Republican Gov. Rick Snyder. One dealt with private sector workers, the other with government employees. Both measures cleared the Senate last week.
Snyder is expected to sign the measures into law as early as Wednesday that would make Michigan the 24th state with right-to-work laws, which ban requirements that nonunion employees pay unions for negotiating contracts and other services.

.
Crowder on Fox News Hannity tonight responds to the person who punched him:
"I am issuing an ultimatum right now. They are trying to find this man who assaulted me, find this man who assaulted other people. And you have a choice, you can come forward, I'll press charges, you'll go to jail. Or since you wanted to cheap shot me, we can host a bout in a sanctioned, legalized MMA competition, where the winner will get the money to go to the charity of his choice. So all of this money that's been raised to have this man prosecuted and put in jail, I will match that and donate it to the union of his choice."
Hannity asked Crowder why he didn't fight back while he was being attacked. Crowder said he knew it would prove nothing and he truly believes that if he had defended himself, "they would've killed me where I stood."

.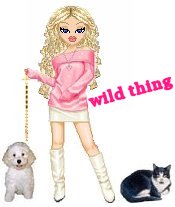 Wild Thing's comment....................
Sheesh, the anger and hatred just spews from these Union freaks!
Posted by Wild Thing at December 12, 2012 01:50 AM
---
Comments
The guy sucker punched him.
Posted by: BobF at December 12, 2012 07:26 AM
---
Union thugs. A dying breed as unions continue to phase out and become irrelevant. If the US economy ever recovers you will see new businesses flock to states with right to work laws and low corporate taxes. Then these thug types will be paid only what they are worth and not inflated pay and benefits. They will have to meet free market standards and not have their incompetance cloaked by a union.
Posted by: TomR,armed in Texas at December 12, 2012 11:02 AM
---