« Taxpayers To Start Feeling ObamaCare's Effects...You Can Thank Obama and His Voters | Main | 450 Teachers Apply for 24 Spots in a Free Ohio Firearms Training »
December 29, 2012
LMAO....Obama Emails Supporters to Boost Attendance at Inauguration

Obama Emails Supporters to Boost Attendance at Inauguration

Two days after reports that hotels in Washington are not filling up ahead of Barack Obama's second inauguration, the president emailed supporters to encourage them to come to the festivities scheduled for next month in Washington, D.C.
"Because of you, I'll be taking the oath of office again on January 21st," Obama wrote in an email to supporters. "I'd like you to be part of this historic moment -- whether that's in Washington, D.C., or wherever you call home. As we make plans, we want to make sure the people who made this inauguration possible are the first to know what's happening."
The leader of the free world continues:
Add your name here to take part in inaugural activities.
I'm honored each and every day to be your president, and I will never forget how I got here.
I'm so grateful for everything you've done.
Let's also remember why we're here: we've got more work to do. And we're going to begin this next chapter in the American story together.
Sign up and stay updated:
http://action.2013pic.org/Inauguration
Thanks,
Barack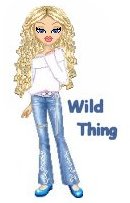 Wild Thing's comment..............

Begging his supporters......how funny is that.
The other day I posted how there would not be as many attending and now he is begging.
Posted by Wild Thing at December 29, 2012 12:50 AM
---
Comments
I would almost bet that military personnel are being ordered to attend. It's what we always called a "rent-a-crowd".
Posted by: BobF at December 29, 2012 10:00 AM
---
I wonder if he had to send an invitation to Michelle.
Posted by: TomR, armed in Texas at December 29, 2012 10:54 AM
---
Posted by: Wild Thing at December 29, 2012 11:55 PM
---
Tom, hahahahaha good one.
LOL
Posted by: Wild Thing at December 29, 2012 11:58 PM
---