« Arizona State University Votes To Rename Columbus Day "Indigenous People Day" ~ Idiots! | Main | Tennessee Considering Bill To Pay For Secretly Armed Teachers In Schools »
December 21, 2012
Letter from Mexican ambassador dampens hope for early release of Jon Hammar

Letter from Mexican ambassador dampens hope for early release of Jon Hammar
Any hope that Jon Hammar, the Marine imprisoned in Mexico on a disputed gun charge, might be freed in time for Christmas has apparently been dashed by a terse letter a top Mexican diplomat sent to Hammar's congresswoman.
The two-page missive from Mexican Ambassador to the United States Arturo Sarukhan to Rep. Ileana Ros-Lehtinen (R-Fla.), who has been aggressively advocating for Hammar's release, leaves little hope of a diplomatic solution. In it, Sarukhan takes a thinly veiled swipe at the U.S., blaming it for gun proliferation south of the border.

"As you know well, Mexico has had very stringent gun-control laws in place for many years, and have reinforced their application as a result of the flow of weapons illicitly purchased in the U.S. and then trafficked into Mexico and into the hands of transnational criminal organizations," Sarukhan wrote.
Hammar has been stuck in a notorious, drug cartel-controlled prison just 15 miles south of the U.S. border since Aug. 13, after he crossed into Mexico and declared an antique shotgun to Mexican customs officials.
Sarukhan failed to mention that Tamaulipas, the state which the CEDES prison in Matamoros is located, is controlled by the Los Zetas Cartel, arguably the most vicious of the cartels.
Hammar's father said the letter is fraught with statements at odds with what he knows and what his son has told him.
"There are huge inaccuracies about what is happening in their system," Jon Hammar Sr., said.
Sarukhan said Hammar was arrested for possession of a weapon that, according to Mexican law, is restricted for the exclusive use of the Mexican Armed Forces.
But high-ranking Mexican military officials have told Hammar's attorney, Eddie Varon-Levy, that the gun Hammar tried to declare shortly after crossing into Mexico on his way to Costa Rica is not the type of firearm the laws are meant to block. The gun Hammar claims he also declared to U.S. Customs and border protection is a .410 gauge antique Sears Roebuck shotgun.
But Mexico's top diplomat to the U.S. said the letter of the law must be followed.
"Regardless of what he may have declared or stated to CBP agents and then to Mexican Customs authorities, the sole introduction or possession of this type of weapon (not withstanding its intended use or year of manufacture) in Mexican territory constitutes a federal crime in Mexico and is not subject to any prosecutorial discretion," Sarukhan said.
Varon-Levy disagreed, saying no one can make the argument the antique, small-gauge shotgun is anything resembling a military weapon. He said the prosecutor and his team can't even agree on specifics of the rifle.
Perhaps the biggest bone of contention Hammar's family and legal team have with Sarukhan is the ambassador's pledge that Hammar will be held "in conditions that ensure his well-being and his rights." Already, Hammar, who suffers post-traumatic stress disorder from his service in Iraq and Afghanistan, has been denied an interpreter at court appearances, had his life threatened and has been chained to a steel bed.
Two days after his arrest, Hammar's parents received a midnight extortion attempt by a male caller who said he "owned" the prison, giving credence to speculation that the criminal elements control CEDES prison.
The ambassador also neglected to appreciate the Nov. 23 incident where Hammar was brought to court before the judge -- there are no jury trials in Mexico -- and asked to plea without his lawyer or even the arresting customs agent present.
Sarukhan claims in the letter that, had Hammar pleaded guilty at a Nov. 23 appearance, he would have likely been released. But Varon-Levy said his client was brought before a judge with no attorney present and no way of understanding what was happening. And despite Sarukhan's claim, conviction on the charge carries a potential penalty of 15 years in prison.
In his letter, Sarukhan alluded to the fact there will be no wiggle room for negotiation and that Hammar is going trial.
"This circumstance requires that he remain under detention during the duration of his trial," Sarukhan said.
A trial date is set for Jan. 17.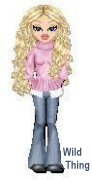 Wild Thing's comment..................

Of course Obama is once again MIA when it comes to Americans and standing up for doing the right thing.
Posted by Wild Thing at December 21, 2012 12:45 AM
---