« Racist Louis Farrakhan: Santa Claus Is A Damaging Lie That Teaches Kids "To Look To White People" | Main | The Biggest Threat To America's Safety, Security & Prosperity Is IN THE WHITE HOUSE! »
December 06, 2012
Income tax will exceed 50% in California, Hawaii, and New York City ~ You Can Thank Liberals
Dennis Miller sounds off on higher taxes, royal baby madness and unicorns in North Korea.
.
If U.S. hikes taxes, high-income Californians might pay almost 52 percent

Gerald Prante, an economics professor at Lynchburg College in Virginia, and Austin John, a Lynchburg economics student, calculated marginal tax rates — the highest rates on the highest levels of income — for all 50 states. They combined state, federal and, where applicable, local income taxes, plus payroll taxes for Social Security and Medicare and included the deductibility of some taxes.
Proposition 30 added three percentage points to the marginal state income tax rate for California's highest-income taxpayers, bringing it to 13.3 percent. That action raised California over other high-tax jurisdictions to a marginal rate of 51.9 percent, slightly higher than New York City's level. Hawaii was the only other place with a calculated rate above 50 percent.
Any move to raise taxes on the rich — defined as households making over $250,000 annually — strikes directly at the economies of these states, which depend heavily on the earnings of high-income professionals, entrepreneurs and technical workers. In fact, when you examine which states, and metropolitan areas, have the highest concentrations of such people, it turns out they are overwhelmingly located in the bluest states and regions.
The people whose wallets will be drained in the new war on "the rich" are high-earning, but hardly plutocratic professionals like engineers, doctors, lawyers, small business owners and the like. …
What would a big tax increase on the "rich" mean to the poor and working classes in these areas? To be sure, they may gain via taxpayer-funded transfer payments, but it's doubtful that higher taxes will make their prospects for escaping poverty much brighter. For the most part, the economies of the key blue regions are very dependent on the earnings of the mass affluent class, and their spending is critical to overall growth. Singling out the affluent may also reduce the discretionary spending that drives employment in the personal services sector, retail and in such key fields as construction.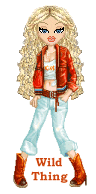 Wild Thing's comment................

They want everyone to be broke, unemployed, owned by the government in every way.
Posted by Wild Thing at December 6, 2012 02:45 AM
---
Comments
If the wealthy stay in those states and cities, I have no sympathy for them. If anybody has the means to move, it's them.
Posted by: BobF at December 6, 2012 08:17 PM
---