« Disgusting! Obama Plays Sandy Hook Card in Pushing Tax Hikes | Main | A Simple Act of Kindness and Compassion from Gov. Perry »
December 20, 2012
Idiot Democrat Rep. Sheila Jackson Lee on House Floor Urges Americans, "Turn in Your Guns" – Video
Democrat Rep. Sheila Jackson Lee on House Floor Urges Americans, "Turn in Your Guns"
From the land of people who think if all the law-abiding citizens don't have guns – we'll all be safer.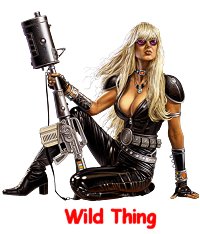 Wild Thing's comment.................
Sheila needs to go to the corner of the room, sit down and shut up. Her brains leaked out long ago.
Posted by Wild Thing at December 20, 2012 12:50 AM
---
Comments
Congresswoman Lee needs to get her own "peoples" to turn in their guns, drugs and attitudes. Her district is one of, if not the most, crime ridden districts in Texas.
Posted by: TomR,armed in Texas at December 20, 2012 01:46 PM
---
She is certainly a special kind of stupid, isn't she? Of course, she is representative, literally, of the area in Texas she is so proud of. Come on over, Sheila, and just try to take my guns.....
Posted by: Debbie B, locked and loaded in Virginia at December 20, 2012 05:54 PM
---