« Sandy Hook Shooter's Mother Not A Teacher At School, He Just Decided To Kill Children | Main | Union FAIL: Americans Think Right-To-Work Laws Good For Economy By 2-To-1 Margin »
December 15, 2012
Friday Afternoon Obama Quietly Grants Amnesty To More Than 100K Illegal Immigrants

Obama Quietly Grants Amnesty To More Than 100K Illegal Immigrants…

The administration has issued stays of deportation for 102,965 illegal immigrants under President Obama's new non-deportation policy, officials announced Friday.
Another 157,151 applications are still under review under the policy, officially known as Deferred Action for Childhood Arrivals, which grants a tentative legal status to illegal immigrants who qualify — though it does not grant them a path to citizenship.
U.S. Citizenship and Immigration Services, the Homeland Security branch that administers the program, said 12,014 applications were rejected off the bat, while as many as 177,000 more applications are having their biometric data taken before entering the final review.
Mr. Obama announced the policy in June, saying he would no longer deport illegal immigrants who were brought to the U.S. as children as long as they haven't committed any major crimes.
Mexicans make up the vast majority of applications, topping 70 percent of those submitted. Next highest is El Salvador with less than 5 percent. South Korea has the largest contingent from outside Latin America at less than 2 percent.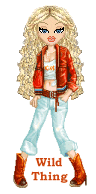 Wild Thing's comment.....................

Obama more concerned with the illegals then he is about our Marine that is in prison in Mexico.
It is not my America anymore, he might as well take this nation all the way to hell like he wants to do. Then he and Soros, the rest of the left, the Obama voters, add in those that did NOT vote for Romney for whatever stupid reason they had ....they can all cheer when they see what they have done destroying our once beloved country.
Posted by Wild Thing at December 15, 2012 01:55 AM
---
Comments
I wonder how many murderers, drug abusers, gangbangers, rapists, and common criminals are in that bunch? I wonder how many American Citizens will loose or not find employment because some of these 102,965 illegals will take the jobs needed by American Citizens?
Posted by: BobF at December 15, 2012 05:04 PM
---