« Obama's Spending Cut Talks to Avert Fiscal Cliff Are "Phony" | Main | Hanoi John Kerry Push Global Warming As Secretary Of State »
December 27, 2012
CNN's Piers Morgan Calls The Bible and the U.S. Constitution "Inherently Flawed"

CNN's Piers Morgan Calls The Bible and the U.S. Constitution "Inherently Flawed"; Says "It's Time for an Amendment to the Bible"; Pastor Rick Warren Answers, "No"

The Bible has a description of people like Piers Morgan: "Do not think of yourself more highly than you ought. . . " Romans 12:3.
Here is video of Piers Morgan tonight talking to Pastor Rick Warren where he decreed that both the Bible and the U.S. Constitution are "inherently flawed" – and said the Bible needs to be amended. To which, Rick Warren gave the right answer – "No," and "Not a chance."
Long after the opinions of Piers Morgan have faded into the sunset, God will still be using the Bible to change the lives of people.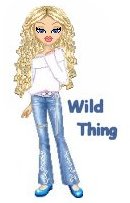 Wild Thing's comment................
I am not a fan of Rick Warren but I am less of a fan of Piers Morgan. There is a petition to deport Piers Morgan which I think is a great idea. It is funny too because England says they do not want him back........ petition to deport Piers Morgan doubles, tops 75,000...
Popular British TV Host: "It Took Us 40 Years to Get Rid of Piers Morgan, Please Don't Send Him Back"
Jeremy Clarkson, a popular British broadcaster, journalist and writer best known for his role on the BBC TV show Top Gear, pleaded with Americans not to send anti-gun crank Piers Morgan back to the motherland.
Posted by Wild Thing at December 27, 2012 12:45 AM
---
Comments
Even the Brits don't want the guy. He was disgraced in England so he comes here and CNN hires him. What's that tell us about CNN?
Posted by: BobF at December 27, 2012 10:14 AM
---