« Rep. Hunter calls for Americans to boycott Mexico ~ Good! The Heck With Mexico! | Main | Obama Nominates Hanoi John Kerry for Secretary of State »
December 21, 2012
BREAKING: Fox News Reporting U.S. Marine Jon Hammar being Released from a Mexican Prison!
Bill O'Reilly pounded the liberal media today for not reporting on the Jon Hammar story. O'Reilly said the media did not report the story "because they're lemmings" and the plight of a Marine corporal who served his country in Afghanistan and Iraq and who had Post Traumatic Stress Disorder doesn't really matter to them."
BREAKING: Fox News Reporting U.S. Marine Jon Hammar being Released from a Mexican Prison!

Jon Hammar, the U.S. Marine who has been in a Mexican prison since August on a dubious weapon charge is being released today, his father confirmed to FoxNews.com.
Jon Hammar Sr. said during a flight layover in Houston that he was on his way to get his son, after he and his wife Olivia received a call Thursday night from their attorney, Eddie Varon-Levy telling them their son was going to be released.
"I haven't seen it in writing yet but Eddie has confirmed it with the court that Jon is being released today," Hammar Sr. said. "The U.S. consulate said they would pick Jon up at the prison and accompany him to the border crossing."
Hammar's family and legal team were headed to the border town of Brownsville, Texas, where they hope to have a joyful reunion sometime today. Hammar, 27, who served in Iraq and Afghanistan, has been stuck in a notorious, drug cartel-controlled prison just 15 miles south of the U.S. border since Aug. 13, after he crossed into Mexico and declared an antique shotgun to Mexican customs officials that was deemed illegal.
"The court ruled on the motion that excluded the evidence on the charge because of a violation of his constitutional rights under Mexican law which resulted in the charge being dropped," Hammar Sr. said.
The Marine's father said he is excited and scared, but won't rest until his son is on the U.S. side of the border. He said the two planned to bond on the the trip home to Palmetto Bay, Fla., which Hammar Sr. said would be made by car.
"Jon and I will drive back to Florida to give him some time alone, I don't think he would do well on a flight back," Hammar Sr. said.
Varon-Levy shared Hammar Sr.'s apprehension, saying his his optimism is tempered by security issues in Tamaulipas state which is controlled by Los Zetas Cartel. Hammar Jr.'s life was threatened while in prison resulting in a midnight extortion attempt from the prison.
"His security is at stake until he cross the border into the U.S.," Varon-Levy said.
Hammar Jr. has been in the notorious CEDES prison in Matamoros, Mexico since he was arrested at the border for bringing a shotgun into Mexico on a road trip with a fellow Marine veteran to Costa Rica.
News of his pending release came just a day after a letter surfaced from Mexico's ambassador to the U.S. that insisted Hammar's case would go to trial.
"This circumstance requires that he remain under detention during the duration of his trial," Arturo Sarukhan said in the letter.
Hammar, who was charged with a federal level weapon felony and faces up to 15 years in a Mexican prison for what his travel companion said was a breakdown in communication at the U.S.-Mexico border. He has been held in the notorious CEDES prison in Matamoros, Mexico, ever since. The prison is just 15 miles south of the border.
But there were questions about the case from the beginning. Ian McDonough, 27, a friend and fellow Marine who was with Hammar when he was nabbed, told FoxNews.com that four U.S. Customs and Border Protection agents told Hammar before he crossed into Mexico that as long as the required permit, which he completed, was submitted and he declared the gun to Mexican authorities, there would be no problem in bringing the vintage shotgun across the border.
The gun was a family heirloom that Hammar planned to use on a hunting and surfing trip in Costa Rica. Hammar, who suffered from Post Traumatic Stress Disorder, and McDonough hoped to forget about the horrors of war with some relaxation in the Central American nation after driving south through Mexico in their Winnebago.
On Thursday, two Republican congressmen called for a national travel boycott of Mexico until the country releases Hammar, urging "all Americans" to campaign for the war veteran's freedom by turning off the tap on America's tourism dollars. His case was also embraced by supporters through an extensive social media effort anchored by
www.facebook.com/FreeJonHammar
"We never leave a brother behind. We never leave a Marine behind. We have to do something," screams the title of the page.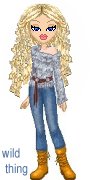 Wild Thing's comment.......................
Good, they better release this Marine and I would also like an apology from Mexico.
Posted by Wild Thing at December 21, 2012 02:55 PM
---