« Domino's: We Will Have To Post 34 Million Signs In Each Store To Comply With Obamacare Nutritional Regulations ~ Screw You Obama | Main | Sen. John Cornyn: Obama's Laughable Proposal For Higher Taxes, More Spending, No Cuts Indicates He Wants the U.S. to go Off the "Fiscal Cliff" »
December 01, 2012
Because Of Obama, Americans Rocked By Another Round of Obama Reelection Layoffs
Body armor manufacturer in Eden to lay off 280 employees

November 29, 2012, by Scott Gustin, MyFox8.com
EDEN, N.C. — KDH Defense Systems in Eden will lay off up to 280 employees in January.
President & CEO Dave Herbener said employees were sent a notice warning of the layoffs.
Herbener said most of the positions affected are in the production and administrative departments.
When asked if the company was doing well in business, Herbener said "the company is healthy." However, two military contacts will soon be ending, leaving a gap in production for the first part of next year.
Herbener said their law enforcement contracts are growing and if more "opportunities become available," those same employees could be called back to work. However, at this point it's "not likely."
Depending on the year of employment, Herbener said some would receive bonuses and severance pay.
Economic Development Director for the town of Eden, Michael Doughertry, was notified of the job cuts Wednesday and said this is not the first set of layoffs for the company.
"They told me they're very saddened this has had to happen right now but one contract ends in mid December one ends in mid January," Dougherty said.
"It's just a horrible time of the year, and we will have a rapid response team out there to help the employees with unemployment or to find other jobs to fill the gap until they get their call back which we hope will happen soon."
.

Hundreds of SBB&T Employees Being Laid Off

Up to 600 bank employees between Ventura and San Jose could lose their jobs.
KEYT.COM - UPDATE - KEY News has learned as many as 600 Santa Barbara Bank & Trust employees working at branches from Ventura to San Jose will lose their jobs. Three hundred fifty of those workers are from the Santa Barbara area.
The layoffs are part of the consolidation between SBB&T and Union Bank.
An official with Santa Barbara Bank and Trust confirmed to KEY News Thursday morning that employee staff notifications are underway.
KEY News has learned that the notifications started going out Wednesday.
"I think most people were expecting the worst but had hope that this wasn't going to be the case because there was not clear communication, no heads up of what your employment status would be. I think a lot of people went in with optimism and definitely were shut down," said an anonymous employee.
When asked if those notifications include any layoffs, Santa Barbara Bank and Trust Spokeswoman Debbie Whiteley declined to comment, but did say she'd have more information Friday.
However, bank employees have been calling KEY News all morning to say they are being laid off. One employee who only wanted to be identified as a "soon to be former" employee of Santa Barbara Bank & Trust said the "meetings" that were held on Wednesday and those being held throughout the day on Thursday are meant to notify employees that their jobs are being eliminated.
Employees who were called to the morning meetings at Campus Pointe and downtown are being told the layoffs are effective in 60 days. They still must show up for work until then. Employees who were called to the afternoon meetings are being informed that their jobs are being eliminated and they must work through March or April.
This employee said there were fewer people at the morning meetings, but the afternoon meetings were packed. They estimated as many as 70 employees were laid off yesterday with more to come today.
Another employee who wanted to remain anonymous told KEY News the employees were called into the meetings in groups of 20 and given the bad news. Everyone we spoke with said the timing is terrible coming just weeks before Christmas.
.

Austerity program at San Diego Hospice brings layoffs

By Paul Sisson, North County Times

More than 180 San Diego Hospice employees received layoff notices Wednesday and Thursday, as the organization implements an austerity plan designed to keep it operating in the face of ongoing Medicare audits.
Chief Executive Kathleen Pacurar said Thursday that the cuts include temporarily shutting down San Diego Hospice's most visible presence in the community, a 24-bed specialty hospital in Hillcrest.
The move is the result of Medicare temporarily shutting off reimbursement payments in early November, causing the hospice, one of the largest in the nation, to temporarily stop admitting patients.
Those Medicare payments have since resumed, removing doubts about the organization's survival. But heightened federal scrutiny of its patient admittance practices continues, forcing the hospice to downsize.
Pacurar said that 95 percent of hospice services are delivered to patients in their homes, and that work will continue unabated.
"We're able to make these changes and the patient, in their bed in their home, isn't going to feel any of them," Pacurar said.
A 12-bed inpatient center in Carlsbad, which the hospice leased from a private company, has been permanently closed.
About 180 employees associated with in-home services have already been laid off, Pacurar said, but hospital staff, who number about 80, were given a 30-day layoff notice this week. Patients who are still at the hospital on Dec. 31 will be moved to other hospitals or skilled nursing facilities.
.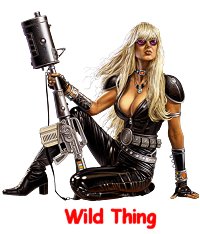 Wild Thing's comment........................

More destruction because of the freak evil POS Obama.

I hope the people being laid off are the ones that voted for Obama. The hell with every one of them.
The people that voted for Romney do not deserve to be laid off.
Posted by Wild Thing at December 1, 2012 02:47 AM
---
Comments
I've debated this with liberals concerning defense and they just can't grasp it.
Government has 500,000,000 to spend. They can either give it away on welfare or spend it on defense. Giving it away on welfare produces no jobs and only temporary satisfies needs. Spending it on defense produces jobs and spurs other job growth to support those who are working the defense related jobs. BRAC military instillation reductions "saved" about 200,000,000 per year closing a SAC B-52 wing. It put hundreds out of work who directly supported the Wing's mission. It also caused thousands to loose their jobs they had supporting those hundreds in the local areas. Eventually, it caused thousands to loose their jobs all over America. Those were the ones tho manufactured and rebuilt the parts necessary to keep 300 B-52's flying.
Posted by: BobF at December 1, 2012 07:32 AM
---