« House Committee: Obama Officials Using Secret Emails To Avoid Public Oversight | Main | Arizona Gun Store Owner Tells Customers: If You Voted For Obama "Your Business Is Not Welcome Here" »
November 17, 2012
Typical, Jealous, Low IQ Unions To Launch Major Class Warfare Ad Campaign Demanding Tax Hikes On The "Rich"

Unions To Launch Major Class Warfare Ad Campaign Demanding Tax Hikes On The "Rich"…

Several major labor unions are banding together to launch an ad campaign next week urging members of Congress to raise tax rates on the wealthiest Americans and to protect entitlement programs from major cuts as a solution to the looming fiscal cliff, a source with knowledge of the effort told CNN Friday.
The American Federation of State, County and Municipal Employees, the Service Employees International Union and the National Education Association are banding together for this campaign, which will be launched next week.
The effort will include a "six figure" buy of television ads, as well as ads online, the source told CNN.
The groups will argue, using new polling data, that the public does not favor major cuts in entitlement programs like Medicaid, but wants to see a solution to curbing the nation's deficit based on raising the tax burden on the wealthier parts of the population, as well as policies that encourage job growth.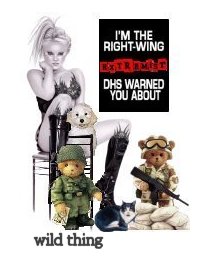 Wild Thing's comment.............................
They claim to be fighting for the middle class but they support a crushing tax hike on small business owners.
Posted by Wild Thing at November 17, 2012 02:47 AM
---
Comments
Maybe the unions can cause a couple more business to close their doors.
Posted by: BobF at November 17, 2012 07:23 AM
---