« Grumpy Cat | Main | Miami Dolphins Cheerleaders "Call Me Maybe" vs U.S. Troops "Call Me Maybe" »
November 22, 2012
So Much for the Truce....Hamas Cannot Keep their word...Twelve rockets hit Israel after truce
Twelve rockets hit Israel after truce

AFP - Twelve rockets fired from the Gaza Strip hit Israel on Wednesday in the first hours that followed a ceasefire agreement ending hostilities in the week-long Gaza conflict, a police spokesman told AFP.
The Israeli spokesman added that the attacks caused no injuries or damage, with the rockets mostly landing in open fields in the south of the Jewish state.
A ceasefire agreement announced in Cairo on Wednesday went into effect at 1900 GMT, requiring both sides to halt fire immediately and for Israel to start opening Gaza's crossings if the truce holds for 24 hours.
The Israeli defence forces said a total of 915 rockets had hit Israel since the start of the conflict on November 14, most of the them landing in southern Israel.
Another 429 rockets were intercepted by the Iron Dome air defence system that Israel acquired from the United States.
The strikes killed five Israelis, including a soldier. At least 155 Palestinians were killed by the Israeli bombardment that came to a halt on Wednesday night.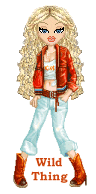 Wild Thing's comment..................
No way will the Hamas keep their word, they are Muslims and Muslims lie all the time.
Posted by Wild Thing at November 22, 2012 01:47 AM
---
Comments
If you watched the NBC Nightly News last night, you would get the feeling that it was Israel who was doing the bombing and attacking and the poor people of Gaza were living in fear.
Israel messed up when the let the Palestinians have Gaza. All those building you see on TV were built by Israel. The Palestinians could barely build a mud hut much less an apartment building. The Israelies took a baron desert and turned it into a paradise and now the shiftless Palestinians want it. They're not much different that Liberal Democrats who want to prosper off the labors of others.
Posted by: BobF at November 22, 2012 09:09 AM
---
One of Israel's bigger mistakes over the years, at the insistence of Bill Clinton. Eventually Gaza will just have to be destroyed.
Posted by: TomR, armed in Texas at November 22, 2012 02:05 PM
---