« Mark Levin Explodes on Benghazi: This Is an Obama Full-Fledged Cover-Up! | Main | Obama's War on Coal Now Obama's EPA Rushes to Push Job-Killing Regulations Into Place Before New Year »
November 05, 2012
Romney Rally in Morrisville, Pennsylvania Last Night 30K to 35K with Overflow of Supporters


Here is complete video of Gov. Mitt Romney's massive rally today in Morrisville, Pennsylvania. The rally in Bucks County drew a huge crowd of more than 30,000 plus overflow people, with the crowd at times chanting when Romney referenced Barack Obama, "Send him home! Send him home!"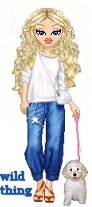 Wild Thing's comment......
Great speech! Awesome crowd of supporters and the entire rally was fantastic.
It is so great to hear speeches from Mitt, there is no anger like when we hear Obama speak, no hate the rich, hate business, hate coal and oil etc from Mitt. This is the way an America President should be speaking about our country and the American dream and about our troops.
Posted by Wild Thing at November 5, 2012 02:47 AM
---