« Planned Parenthood Offers Black Friday Discounts on Abortions...Kill your baby and get a discount, Obama would love this | Main | Food Stamp Recipients Outnumber Population Of 24 States Combined ~ Obama Voters Love This »
November 24, 2012
Report: Jeb Bush Considering 2016 Presidential Bid - NO thank you!!!!!
Report: Jeb Bush Considering 2016 Presidential Bid…
Daily Caller

Friends of Jeb Bush say the former Florida governor is starting to mull a run for president in 2016, according to the The New York Times.
The newspaper says the Republican – whose father and brother were both president – is "weighing financial and family considerations."
Those considerations include the length of time he's spent in office, how the recession hurt his wealth and whether Republicans are ready to nominate another Bush.
"It continues to intrigue him, given how much he has to share with the country," Al Cardenas, the chairman of the American Conservative Union, said of Bush.
Earlier this week, his son, Jeb Bush Jr., seemed to indicate that Bush is open to a campaign by saying in a CNN interview, "I certainly hope so," when asked if his father will run.
It's believed that Florida Sen. Marco Rubio – who considers Bush to be a mentor and is thought to have national ambitions– would likely not embark on a campaign for president if Bush decided to run.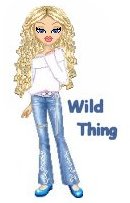 Wild Thing's comment.................
Good lord, no thank you. Enough with the Bush family. Enough with the Kennedy family and any other family in politics. I am sick of it.
Jeb , go away.
Posted by Wild Thing at November 24, 2012 01:55 AM
---
Comments
If he runs, the Repubs are doomed in 2016(what's frigg'n new). He will fractionalize the Repub vote and money. His running would delight Hillary.
IMO, the two Bushs were disastrous to conservatives. Nice guys, shitty presidents.
Posted by: TomR, armed in Texas at November 24, 2012 12:10 PM
---
Seems like Jeb wants a Democrat in the White House in 2016. Although I have the utmost respect for GW, I don't want any more Bush's in the White House. I agree Chrissie, I'm tired of these political families running things.
Posted by: BobF at November 24, 2012 08:10 PM
---
Thank you so much Tom and Bob, I really appreciate it.
Posted by: Wild Thing at November 25, 2012 02:42 AM
---