« America Hating Barack Hussein Obama: America Voted for Tax Hikes | Main | Good for Applebee's! Applebee's Franchisee Says He Won't Hire Any More Because Of Obamacare »
November 10, 2012
Rep. Trey Gowdy: Either Petraeus Will Come and Testify to Congress Or He Will Be Subpoenaed
Rep. Trey Gowdy (R-SC) told Greta Van Susteren tonight that Petraeus will be questioned before Congress despite his resignation today.
"The fact that he's resigned and had an affair has nothing to do with whether he will be subpoenaed to Congress. I hope we don't have to subpoena a four star general and a former CIA director. I would hope he would come voluntarily but if he won't he will be subpoenaed. And none of what happened today is an offense to a subpoena… He's either a witness in our case in chief or he's gonna be a rebuttal witness if Susan Rice and others blame him for their failure of intelligence and failure of information. But there is no way we can get to the bottom of Benghazi without David Petraeus."
How much are we spending on our intelligence operations again?
After David Petraeus resigned today for having an affair we found his affair started while he was serving in Afghanistan over a year ago and that Petraeus broke up with biographer Broadwell after he became CIA Director. Yet, the FBI just put this together this week.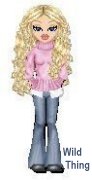 Wild Thing's comment.................
And they put it all together a couple days after the presidential elections. What a coincidence?
This great investigative work followed their recent assessment of the Benghazi 9-11 terrorist attack.
They blamed the attack on a YouTube video.Very fishy!
Posted by Wild Thing at November 10, 2012 04:40 AM
---
Comments
I wondered that too yesterday. Just because he resigned doesn't mean he is free from testifying before Congress. He was in charge at the time and now that he's resigned, Obama can't order him not to testify like he's done to others. Maybe, just maybe this was a smart move on Petraeus end. Don't forget, these people he now worked for, Democrats, were the ones calling him General Betrayous back when Bush was president.
Posted by: BobF at November 10, 2012 09:31 AM
---
Lots of strange crapola here. I admire Gen Petraeus, but somethings not right. I read that his wife is an obama supporter. There will be more to come from this.
Meantime, I figure obama will walk on this Benghazi deal. Just like Fast and Furious. obama owns the Senate and the Justice Dept.
Posted by: TomR, armed in Texas at November 10, 2012 12:09 PM
---
OOOOH come on people there is something rotten
here and it ain't fish. 5 days before he was to
testify he falls on his sword. That damn bump in the road in Benghazi has killed 4 and one is
thrown under the bus, or falls on his sword. We have
had Watergate,Iran-Contra and now Benghazigate is
about to start...it would be nice if he would walk
away in shame Won't happen but one can dream.
the demographics are no longer in our favor, White
is the new minority. The only thing in our favor is
we care and work harder...

Posted by: Gator at November 10, 2012 12:11 PM
---