« Petraeus Said CIA's Talking Points Were Edited to Play Down Terrorism ~ Order from Obama Maybe???? | Main | Nancy Pelosi Says Dems Will Accept No Fiscal Cliff Deal That Doesn't Crush Small Business Owners With Tax Hike »
November 18, 2012
References To "Al-Qaeda" Were Ommitted From CIA's Benghazi Talking Points By Someone In The Obama Administration
David Petraeus told lawmakers yesterday that early US intelligence fingered al Qaeda-affiliated terrorists — not crazed protesters — for the deadly attack on the US consulate in Benghazi.
But references to "al Qaeda" and "extremist" were omitted from the unclassified talking points once it left the CIA and went to the White House, said lawmakers who heard Petraeus' bombshell closed-door testimony before the House and Senate intelligence committees.
"Nobody knows where it was changed," fumed Rep. Pete King (R-LI), a member of the House Intelligence Committee.
"It was nobody in the intelligence community, so it goes to the Justice Department, State Department, White House — somewhere along the line," he said.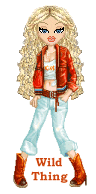 Wild Thing's comment............................
Valerie Jarrett, Obama's shadow president and Obama or with his approval is my guess who is wanting to kiss up to the muslims and take anything to do with terrorism out of things.
Posted by Wild Thing at November 18, 2012 02:55 AM
---
Comments
More and more I look back at this election and come to the conclusion it was rigged at a national level. I refuse to believe over 50% of the people are the mindless idiots that the voting results shows them to be.
Posted by: BobF at November 18, 2012 09:14 AM
---
And if a few good congressmen do find mismanagement, deceit and criminal behavior in the Benghazi terrorist attack. There will be further coverup, a few thrown under the mighty obama bus, a lack of MSM attention and on to business as usual.
Just hang on to your guns, ammo, bibles and sanity. Four years of rough times ahead.
Posted by: TomR, armed in Texas at November 18, 2012 11:58 AM
---