« Former Democratic Delegate Urging Jewish Voters to "Switch Sides" and Vote for Mitt Romney (video) | Main | CIA Veteran: Benghazi 'Worse Than Watergate' »
November 01, 2012
Ray Smith, Father of Benghazi Victim Sean Smith Demands Answers: My Son 'Dialed 911 for Help and They Wouldn't Help'
As Congress steps up its efforts to get answers from a reluctant Obama administration about the terrorist attack on the U.S. mission in Benghazi, another father of one of the Americans killed in the attack is speaking out. Understandably, he wants answers.
Rene "Ray" Smith's son, Sean Smith, a State Department official, was one of the four Americans killed in Libya when terrorists overran the U.S. compound in a sophisticated and pre-planned attack.
"He was murdered. He was murdered," Smith told WTSP. "I want them to get the people who did this."
But the grieving father wants more than just revenge. He wants the White House to explain exactly what happened in Libya on Sept. 11 and why repeated calls for help were denied.
"They haven't done anything. My son and them dialed 911 for help and they wouldn't help them…I want whoever did this, whoever didn't answer their phone, I want them brought to justice too," Smith added.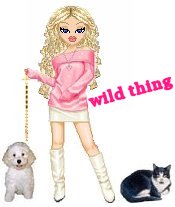 Wild Thing's comment.............
More and more people are coming forward about this.
Posted by Wild Thing at November 1, 2012 07:44 AM
---
Comments
My Gosh! What has this nation come to under this Regime? A father gets notified of his son's death as a result of service to this nation by watching the news and seeing his coffin being carried off an aircraft and picture flashed on the screen?
Posted by: BobF at November 1, 2012 08:42 AM
---