« Gun Store Owner Who Banned Obama Supporters: 'Business Is Booming' | Main | White House Press Secretary Jay Carney Has No Answer to Reporter If Obama Is Even Trying to Solve "Fiscal Clif" »
November 28, 2012
Poll: 54% Dissatisfied with Team Obama's Handling of Benghazi - The Why Did You Idiots Vote For Obama

Townhall
A new poll released Tuesday by CNN shows that more than half of those surveyed are disappointed with the way the Obama administration handled (and responded to) the terrorist attack in Benghazi, Libya that claimed the lives of four American diplomats — including a sitting US Ambassador — on the eleventh anniversary of 9/11:
Americans are giving the White House low marks for how it's handled the terrorist attack on the U.S. consulate in Benghazi, Libya, and the resignation of former CIA Director David Petraeus, according to a new national survey.
But according to a CNN/ORC International poll released Tuesday, a majority of the public doesn't believe the Obama administration intentionally tried to mislead Americans on the September attack that left the U.S. ambassador to Libya and three other Americans dead. And the survey also indicates a plurality have a positive opinion of Petraeus and are divided on whether the former top U.S. should have resigned as CIA director after acknowledging an extra-marital affair.
On Libya, 54% of the country is dissatisfied with the administration's response to the Benghazi attack, with only four in ten saying they're satisfied with the way the White House handled the matter.

Only 40% believe that the inaccurate statements that administration officials initially made about the Benghazi attack were an attempt to deliberately mislead the public. Fifty-four percent think those inaccurate statements reflected what the White House believed to be true at the time."
Nearly half of those questioned (48%) say that the U.S. could have prevented the attack on its consulate in Benghazi, with 42% saying the U.S. could not have prevented the attack.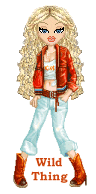 Wild Thing's comment.................
First late me state that NO one at my blog is an idiot. I am directing my title of this post to those that are not part of my blog that did vote for Obama....the brain dead walking the face of this earth.
Posted by Wild Thing at November 28, 2012 03:45 AM
---
Comments
Once upon a time people went to school did well
went to work made a good living and enjoyed their
success. Now days that is no longer the case. Now
then they got school and somewhere in high school
Boys begin to drop out while girls continue on to
college and graduate with higher and better degrees than the young men who stick it out.The America Male is no longer the major player he once was.
I went to a job fair
last year to see what was what. @ head hunters I
talked with were totally disgusted with the folks
lookin for work #1 was recruiting for an Oil service company in North Dakota. He said the people he talked with had no idea what hard ,dirty
work involved when he explained they walked off
#2 Long Line trucking
company. The offered training and set up in your
own new tractor and pleanty of work.. The typical
answer was it was to hard to long away from home
no thanks. Pay range 50,000 to over 100K.I did it for a summer after I retired wasn't my cup of tes
but my best friend loved it.

Both recruiters
said the same young Americans want something for
nothing and their work ethics suck. As far as Oboma goes we have been through far worse times
but we have never been the minority. Our best
weapon is the fact we are smarter...

Posted by: Gator at November 28, 2012 01:08 PM
---