« Food Nazi Michelle Obama Serves Banana Cream, Pumpkin, Apple, Sweet Potato, Huckleberry And Cherry Pies For Thanksgiving Feast | Main | Report: Jeb Bush Considering 2016 Presidential Bid - NO thank you!!!!! »
November 24, 2012
Planned Parenthood Offers Black Friday Discounts on Abortions...Kill your baby and get a discount, Obama would love this
Planned Parenthood Offers Black Friday Discounts on Abortions

LifefNews reported:

A Planned Parenthood abortion clinic in southern Florida is offering a black Friday discount — including $10 off a visit to the abortion center today.
Planned Parenthood of South Florida and the Treasure Coast offered the special, saying, "Visit our West Palm Beach or Kendall Health Center for special after Thanksgiving savings on Friday, November 23rd."
Pro-life blogger Jill Staneknoticed the Black Friday discount and responded, "Planned Parenthood brings new meaning to the term, "Black Friday," doesn't it?"
This is the same abortion business where the chair of the national Democratic party headlined a small rally last year.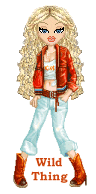 Wild Thing's comment...................

One has to think that Planned Parenthood knows if this discount thing would be a big hit or why would they do it. Which tells me how much the left loves to kill their innocent babies. Obama does we know that with all his baby killing agenda he has done in his first term of presidency.
Posted by Wild Thing at November 24, 2012 01:50 AM
---