« Obama Confronted on Benghazi at White House Press Conference But Does Not Answer | Main | Denny's to charge 5% 'Obamacare surcharge' and cut employee hours to deal with cost of legislation »
November 16, 2012
Obama's Pro-Abortion PACs Credit Their Fear Mongering For Obama's Re-Election: We "Kept Independent Women Scared"…

Obama won because we 'kept Independent women scared': Pro-abortion PACs

You can't know what percentage is truth (if any), exaggeration, gloss, or hyperbole, but Planned Parenthood is not shy about taking credit for the re-election of pro-abortion President Barack Obama. But I confess not until I read a piece by Paul Bedard in his "Washington Secrets" yesterday did I understand how they made their case.
According to Bedard of the Washington Examiner, Dawn Laguens, executive vice president of Planned Parenthood, told an EMILY's List post-election analysis panel (in Bedard's words) that it "kep[t] Independent women scared long enough about Romney's agenda for Obama to win them over." (EMILY's List is a high-powered PAC that funnels money exclusively to female Democrats who are the pro-est of pro-abortionists.)
Planned Parenthood's strategy was to ignore women who had made their decision. Instead, beginning in June, they targeted "a whole group [of women] that, what it looked like we could do, is expand the amount of time they were willing to give the president and the economy to recover," Laguens said. "So we could kind of hold them in 'undecided' by, in particularly in the presidency, by making Mitt Romney questionable in their mind on our set of issues."
How did they keep the minds of independent women open to voting for Obama? "By warning how Romney would rob them of birth control and abortion," according to Bedard's paraphrase. In other words, "The effort had a simple strategy: Just get women, [who were] frustrated with the economy, to hold off deciding for Romney. 'Don't. Wait. Gotta learn more about this stuff,' was the theme, said Laguens."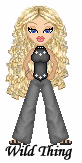 Wild Thing's comment........................

What horrible people!!! There really is no such thing as an honest election anymore. Obama stole this one that is for sure.
Posted by Wild Thing at November 16, 2012 02:40 AM
---
Comments
Women today have the highest unemployment rate in history. But hey, they have free contraceptives and still have abortions. With their "free stuff", they could always resort to the worlds oldest profession if unable to find other types of work. They can thank the Democrats for that.
Posted by: BobF at November 16, 2012 07:33 AM
---