« Doctor's Column: Obamacare Intentionally Makes It Difficult For Patients To Be Taken Care Of | Main | Senate Republicans Warn They Will Shut Down The Senate If Harry Reid Goes Through With Unprecedented Plan To Change Filibuster Rules… »
November 25, 2012
Obama Proposed 80 New Regulations Day After Thanksgiving!

The Obama administration proposed at least 80 new regulations the day after Thanksgiving (go ahead and give 'em a scroll-through for some good times), adding to the now 1,773 proposed in the last thirty days. …But tax hikes on the wealthy and more government spending are what we need to get our economy going again. Uh-huh.
From Regulations.gov

Agency Information Collection Activities; Proposals, Submissions, and Approvals: VA MATIC Enrollment/Change; OMB No. 0525; FR Doc. #2012-28454
FR–5597–N–02 Request for Information on Adopting Smoke-Free Policies in Public Housing Agencies (PHAs) and Multifamily Housing: Reopening of Public Comment Period
Agency Information Collection Activities; Comment Request; National Assessment of Educational Progress (NAEP) 2014-16 System Clearance

Read more: http://nation.foxnews.com/obama-administration/2012/11/24/obama-administration-proposed-80-new-regulations-yesterday#ixzz2DDkXctX1

Click Here To See The Full List Of Regulations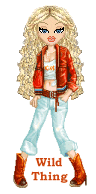 Wild Thing's comment......................
Every regulation has a compliance cost. Think of it as a tax.
The real point of this was that the government withheld what they intended to do until after the election. Since regulations do not have to pass congress, there is little the public can do once the President is reelected.
Posted by Wild Thing at November 25, 2012 02:55 AM
---
Comments
We are now owned by obama. These regulations will erode our personal freedoms and stifle the economy.
Posted by: TomR, armed in Texas at November 25, 2012 05:58 PM
---