« PETA President To Obama: Turkeys Suffered Just Like Blacks And Gays…-LMAO Good grief this is insane! | Main | Obama Labor Departments Observes "Transgender Day Of Remembrance" »
November 21, 2012
It's an Obama Thanksgiving… Food Pantry Sees 400% Increase in Demand

It's an Obama Thanksgiving… Food Pantry Sees 400% Increase in Demand

47.1 million Americans were on food stamps last month – an all-time record. This report that usually comes out early in the month was delayed until after the election.

More Americans will use food stamps to buy their Thanksgiving dinner this year than ever before, according to a new report from the nonprofit government watchdog group The Sunlight Foundation.

Usage of food stamps among low and no-income families has spiked since the collapse of the U.S. financial system four years ago. According to the U.S. Department of Agriculture, average participation in the Supplemental Nutrition Assistance Program, or food stamp program, has increased 70 percent since 2007. And economists have warned that usage of food stamps won't go down until unemployment improves.

This Thanksgiving, 42.2 million Americans will be on food stamps, according to the Economic Policy Institute. This is roughly the size of the populations of California and Connecticut combined.
Not surprisingly, feeding millions of Americans isn't cheap. The cost of the SNAP program last year reached $72 billion, the highest to date, according to the Congressional Budget Office.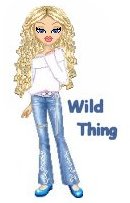 Wild Thing's comment......................

LOL well this is what they want when they voted for Obama and not Romney.
I have no sympathy for these idiots at all. Their vote effects all of us and I don't want to live in a socialist America.

Like Nicholas says, it needs to get really bad, worse then it has ever been and then maybe, some will wake up and see how their vote was beyond stupid.
Posted by Wild Thing at November 21, 2012 12:44 AM
---