« No Reality With Egomaniac As Obama Claims People Who Didn't Vote For Him Also Support His Plans To Raise Taxes… | Main | Typical, Jealous, Low IQ Unions To Launch Major Class Warfare Ad Campaign Demanding Tax Hikes On The "Rich" »
November 17, 2012
House Committee: Obama Officials Using Secret Emails To Avoid Public Oversight

The House science committee is demanding the White House explain why top administration officials are using secret e-mail accounts and other techniques to conceal their taxpayer-paid activities from public oversight.
The evidence of officials' efforts to evade transparency laws includes EPA Administrator Lisa Jackson's use of the fake name "Richard Windsor", and hidden e-mail accounts, according to a Nov. 16 letter sent by the committee to several White House officials, including Jackson.
The committee's letters justified their startling statements with evidence published in The Daily Caller. The Caller's report was based on an investigation by Chris Horner, a senior fellow at the Competitive Enterprise Institute and the author of a new book "The Liberal War on on Transparency."

"The use of these [hidden] accounts could seriously impair records collection, preservation, and access, therefore compromising transparency and oversight," said the letter, signed by committee chairman Rep. Ralph Hall.
The letter also asked Jackson's office to provide all records related to "'Richard Windsor' or other aliases used by the EPA Administrator or senior management…. [plus] records relating to the establishment or use of dual, secondary, or non-public email accounts."
The letter was not signed by the committee's Democratic members.
Similar letters were sent to the White House counsel's office, the EPA's inspector general, the inspector generals at the Departments of Commerce and Energy, and to John Holdren, the controversial director of the White House's Office of Science and Technology Policy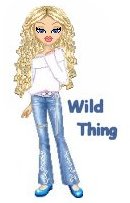 Wild Thing's comment...........................

A veritable shadow government, headed by Obama. That's just great.
So far lying, deception, double dealing, posturing, blame, and general charlatanism have worked well for BHO. Why should he stop? He lied in the debates. Didn't matter. He lied about Medicare. Didn't matter. He lied about Benghazi. Didn't matter. The Press doesn't seem to care and keeps fawning.
Posted by Wild Thing at November 17, 2012 02:44 AM
---