« Socialist Obama "Will Not Sign" A Deal Unless It Increase Taxes | Main | Because Of Obama, Americans Rocked By Another Round of Obama Reelection Layoffs »
November 30, 2012
Domino's: We Will Have To Post 34 Million Signs In Each Store To Comply With Obamacare Nutritional Regulations ~ Screw You Obama

Domino's: We Will Have To Post 34 Million Signs In Each Store To Comply With Obamacare Nutritional Regulations…

New Obamacare regulations targeting the fast food and grocery store market that require signs detailing calorie and nutritional information on every product will force pizza makers like Domino's to post up to 34 million different signs in every store: One for every possible pizza order.
"It's not like a Big Mac. Pizza is customizable, there are options to factor in," said Jenny Fouracre-Petko, legislative director for Domino's and a member of the trade group American Pizza Community. "There are 34 million pizza combinations. We've done the math."
Ditto for the grocery stores, which are shifting to providing more fresh made and baked goods, said Erik Lieberman, counsel for the Food Marketing Institute. "Consider just one fresh-baked blueberry muffin. If one is sold, you need a nutrition sign or sticker. If a half dozen are sold, a different one is required. Same if you sell a dozen."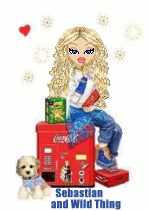 Wild Thing's comment...............

Control over our lives that is what this is all about. Government control....the Obama way. Burn in hell Obama
Posted by Wild Thing at November 30, 2012 02:55 AM
---
Comments
More businesses failing due to cost of regulations. The free market is being strangled. But obama sacrifices also. He limited his Christmas vacation in Hawaii to no more than two weeks.
Posted by: TomR,armed in Texas at November 30, 2012 10:58 AM
---