« Hours After Obama Victory – Administration Backs UN Arms Treaty | Main | Navy SEALs: Obama poses a clear and present danger to U.S. »
November 09, 2012
CBO: Health law to shrink workforce by 800,000

CBO: Health law to shrink workforce by 800,000
CBO Director Douglas Elmendorf told the House Budget Committee on Thursday that the health care law will reduce employment by 0.5 percent by 2021 because some people will no longer have to work just to afford health insurance.
"That means that if the reduction in the labor used was workers working the average number of hours in the economy and earning the average wage, that there would be a reduction of 800,000 workers," Elmendorf said in an exchange with Rep. John Campbell (R-CA).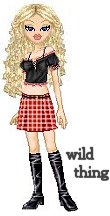 Wild Thing's comment...................

This is what the voters for Obama and those that did not vote for Mitt want. Congratulations they will get what they wanted.
Posted by Wild Thing at November 9, 2012 04:40 AM
---