« Exclusive: Classified cable warned consulate couldn't withstand 'coordinated attack' | Main | Clint Eastwood Does Extensive Interview with Sean Hannity; Discusses RNC "Empty Chair" Speech and Support for Mitt Romney – Complete Video's »
November 01, 2012
Breaking: Ambassador Chris Stevens Called for Help During Bengahzi Attack (Video)
Breaking: Ambassador Chris Stevens Called for Help During Bengahzi Attack
Rep. Jason Chaffetz (R-UT) told Greta Van Susteren on Wednesday that Ambassador Chris Stevens called for help when the consulate came under attack on 9-11. The ambassador made calls to the Deputy Chief of Mission Gregory Hicks in Tripoli. Chaffetz talked about this tonight On the Record,
"He said shortly after 9:40 PM what happened is his phone rang and he didn't recognize the number so he didn't answer it. And then it rang again and again he didn't answer it because he didn't recognize the number. But then given the persistence he did answer it. It was Ambassador Stevens and Ambassador Stevens was saying we're under attack. Now I can't say he told me specifically but that's kind of what I read into it. he hung up the phone and immediately called into Washington DC to trigger all the mechanisms that need to be put on. And then he wasn't able to contact him. And there were hours and hours that we didn't know where our ambassador was."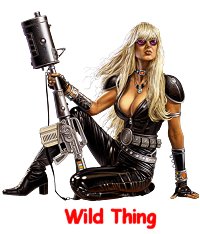 Wild Thing's comment...............
It is so horrible omg I can't imagine what they all went through and no help, no one answered their calls.
Posted by Wild Thing at November 1, 2012 07:55 AM
---
Comments
Posted by: BobF at November 1, 2012 08:37 AM
---
I hope this story keeps blowing up for the next 6 days. Maybe, just maybe, it will have enough effect to cause more people to vote obama out of office.
Posted by: TomR, armed in Texas at November 1, 2012 11:40 AM
---