« Victory puts Dictator Obama in position to expand government's reach | Main | Harry Reid Vows To Change Senate Rules To Make It Easier For Obama To Ram His Agenda Down Our Throats… »
November 08, 2012
Biden: We Have A Clear "Mandate" To Raise Taxes…

Biden: We Have A Clear "Mandate" To Raise Taxes…

e Biden told reporters on Air Force Two today that last night's election represented a clear "mandate" to raise taxes.
"Where specifically do you think Republicans will be willing to compromise on issues of debt/deficit?" a pool reported asked Biden.
"Well look, I think — You guys have probably looked at the internals of the vote more than I have so far," said Biden. "But from what it appears is that, on the issue of the tax issue, there was a clear, a clear sort of mandate about people coming much closer to our view about how to deal with tax policy. I think we can move, I'd like to see us, I think we can do something on corporate taxes sooner than later. That would be positive, be a little confidence-building. And you know I just think it's going to take time for the Republicans to sort of digest what the consequences for them internally."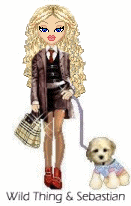 Wild Thing's comment.................
Well of course they will. people with a brain that voted knew this....that would be those that voted for Romney, they are the voters with a brain.
Posted by Wild Thing at November 8, 2012 02:46 AM
---