« Krauthammer: Obama is "Not Trying to Fix our Fiscal Issues. . . He's Trying to Destroy the Republicans" – Video | Main | Katherine Jenkins and the Mormon Tabernacle Choir sing "The Prayer" »
November 29, 2012
Benghazi Will Be Biggest Cover-up in History

Benghazi Will Be Biggest Cover-up in History

Sen. James Inhofe (R., Okla.) said Wednesday he believes the administration's handling of the Benghazi attack would "go down as the biggest cover-up in history."
"This is going to go down as the biggest cover-up in history," Inhofe told Fox News' Bill Hemmer. "They all knew it, they were all hoping it'd go away."
Later in the interview, Hemmer followed up the point and Inhofe said he stood by the remark:
HEMMER: The biggest cover-up in American history.
INHOFE: It could be–
HEMMER: Do you stand by that?
INHOFE: Yes, sir.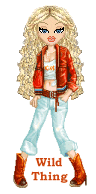 Wild Thing's comment..............
And Obama and Hillary etc. will never tell the truth about what they did, said, wrote etc. nothing will come of these deaths. But there is and will always be blood on their hands, especially Obama.
Posted by Wild Thing at November 29, 2012 02:47 AM
---