« Typical, Jealous, Low IQ Unions To Launch Major Class Warfare Ad Campaign Demanding Tax Hikes On The "Rich" | Main | Petraeus Said CIA's Talking Points Were Edited to Play Down Terrorism ~ Order from Obama Maybe???? »
November 17, 2012
Arizona Gun Store Owner Tells Customers: If You Voted For Obama "Your Business Is Not Welcome Here"
Arizona Gun Store Owner Tells Customers: If You Voted For Obama "Your Business Is Not Welcome Here"....
"You have proven that you are not responsible enough to own a firearm."

A gun shop in Arizona has a clear message to would-be customers who happened to vote for President Barack Obama: take your business elsewhere.
The Southwest Shooting Authority in Pinetop, Ariz. took out an advertisement last week in the local newspaper, the White Mountain Independent, that spelled out the store's new policy in explicit terms.
"If you voted for Barack Obama your business is not welcome at Southwest Shooting Authority," the ad reads. "You have proven that you are not responsible enough to own a firearm."
A sign on the store's front door contains a similar message. Cope Reynolds, the owner of the Southwest Shooting Authority, posted a letter on the website AmmoLand shortly after the election last week to explain his motives, writing that his personal convictions trump profit:
To Whom it May Concern:
I thought you all might be interested in this.
We will try to demonstrate once again that the bottom line for our business is principle, not money.
Yes, it has been damaging at times but our values are intact.
Effective immediately, if you voted for Obama, your money is no good here. You have proven beyond a doubt that you are not responsible enough to own a firearm. We have just put a sign up on the front door to save you the trouble of walking all the way in here…
I took this ad out in our local paper. It will come out in the White Mountain Independent tomorrow, 9 November
Sincerely,
Cope Reynolds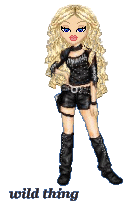 Wild Thing's comment......................

Good for this person for doing this.
Hooray for Capitalism.Now if every conservative business owner would do this,we could starve t
he losers out! No brain,No service
Posted by Wild Thing at November 17, 2012 02:50 AM
---
Comments
Those of us over 50 should remember the free America of an earlier time. In the 50s and 60s there was a sign that was seen in many many business establishments. That sign read " We reserve the right to refuse service to anyone". I guess in this progressive age that is a freedom now outlawed to businesses.
Posted by: TomR, armed in Texas at November 17, 2012 02:10 PM
---