« Navy SEALs: Obama poses a clear and present danger to U.S. | Main | Rep. Trey Gowdy: Either Petraeus Will Come and Testify to Congress Or He Will Be Subpoenaed »
November 10, 2012
America Hating Barack Hussein Obama: America Voted for Tax Hikes
Barack Obama: America Voted for Tax Hikes
Citing a mandate, far left President Obama told reporters today that America voted for tax hikes this week.

Claiming a mandate from his election romp over Mitt Romney, President Barack Obama announced on Friday that he had invited congressional leaders to the White House next week for talks on how to steer the battered economy away from a "fiscal cliff." Obama said he was open to compromise with Republicans—but that any final deal needed to raise taxes on the richest Americans.
"This was a central question during the election," the president said in brief remarks in the East Room of the White House. "It was debated over and over again, and on Tuesday night we found out that a majority of Americans agree with my approach.
"Our job now is to get a majority in Congress to reflect the will of the American people," Obama said. "I'm not wedded to every detail of my plan. I'm open to compromise. I'm open to new ideas. I'm committed to solving our fiscal challenges. But I refuse to accept any approach that isn't balanced."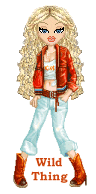 Wild Thing's comment..............
Some day someone is going to break his finger right off. LOL And we can celebrate.
Posted by Wild Thing at November 10, 2012 02:45 AM
---