« Joe Biden Refers To Obama As "President Clinton"… | Main | Are You A Romney/Ryan Supporter Check Out Romney Scrapbook at Facebook »
November 06, 2012
Al-Qaeda-Linked Cleric Throws Support to Obama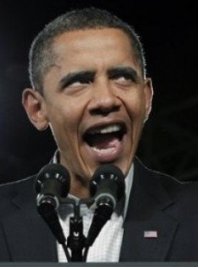 >Al-Qaeda-Linked Cleric Throws Support to Obama:
Al-Qaeda linked Islamist Hassan al-Turubi from Sudan threw his support behind Barack Obama this week. Turubi says, "He's gentle to the Muslims."
That's important.
Israel National News reported, via Religion of Peace:
A Sudanese opposition leader and prominent Sunni Muslim who had links to al-Qaeda leader Osama bin Laden in the 1990s said he hopes President Barack Obama will get re-elected in Tuesday's much anticipated election, AFP reported.
"You know what 'Baraka' means in Arabic? Blessing," said veteran Islamist leader Hassan al-Turabi, who served as the secretary-general of the Islamic Charter Front, a political arm of the Muslim Brotherhood that advocated an Islamic constitution and opposed western secularism.
"Obama of course," Turabi told AFP, when asked about his U.S. presidential preference during an interview.
"He's gentle towards the Muslims generally," Turabi said, and referred to Obama's childhood spent in Muslim-majority Indonesia, and his Kenyan father who was raised as a Muslim.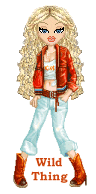 Wild Thing's comment.............
As Tom says Obama is a Muslim ...he sure is and he proves it all the time.
Posted by Wild Thing at November 6, 2012 12:50 AM
---
Comments
I kinda doubt obama is bragging publically about this endorsement. But at least he knows a friendly place he can retire to. Soon I hope!
Posted by: TomR, armed in Texas at November 6, 2012 03:24 AM
---
Now, who would have seen that coming?
Colon Powell supported Romney. Seems he is in good company with Chavez, Putin, Castro, Muslim Brotherhood, and now this guy.
Posted by: BobF at November 6, 2012 10:20 AM
---